Is starting a business right for you?
If your day dreams of starting a business are filed with images of you giving orders to someone else and then swanning off to sip cocktails by the pool while they do all the work, it's just possible business ownership isn't for you.
While many of us have romantic notions about being the boss, the reality for most new business owners is that they work harder for less financial rewards than their employees, especially in the early years. So if you're not ready to be the first to arrive, the last to leave, the hardest working and the lowest paid member of your workforce, you're probably better off working for someone else.
Do you have the right skills?
The skills you need to run a successful business probably aren't the ones you think you need. Sure, if you want to work as a freelance graphic designer, you need to know about design, but if you want to grow into the owner of a design company, you need a slew of other skills.
You have to be able to sell your services, for a start. Then you need to plan the workload, delegate tasks to your staff, and motivate them to perform. You'll also need to know a little about record keeping and accounting, and the legal aspects of your business, even if you ultimately decide to hire specialists to manage that side of the business for you. Because you're responsible for filing your tax returns, whoever prepares them, and for ensuring you comply with legal requirements.
If possible, learn about cashflow and pricing strategies before you take the plunge. If you've already set up your business, learn fast.
Are you organised?
As you might imagine, being organised, disciplined and focused are essential. When you're in charge, there's no one to crack the whip but you. If you're going to lead by example, you need to cultivate a mammoth work ethic, but also learn to work smart.
Do you have the personality?
You need to be a people person without become a pleaser, as being the boss means delivering bad news from time to time and sticking to your guns as well as knowing how to get the best out of people. You need the resilience to cope with rejection and failure and still turn up every morning with a smile on your face. You need to be able to project confidence when you're not sure where your next meal is coming from, and you need to be able to take criticism on the chin and use it to improve your performance, not let it eat away at you until you become depressed.
You need a realistic outlook, the support of your family and friends and some small measure of luck. Most importantly, though, you need a burning reason to keep going when you're losing hope, an exit strategy in case things turn ugly, and the wisdom to know which to apply when. If you have all that, starting a business could be the most rewarding thing you ever do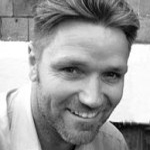 Dean Williams is a design and marketing blogger working for Print-Print Limited, promoting business and building brands through quality print marketing. If you're interested in small business promotion then please get in touch hello@print-print.co.uk