Good Reasons to Market a Business during the Summer Months
Traditionally for print marketing and advertising, the summer months are a boringly slow time of year as many of your customers are on holiday or simply enjoying the great outdoors. However this is great time of year for taking on renovation projects, end of year holiday celebrations or activities and, of course, back-to-school shopping.
Truthfully, customer shopping never takes a vacation and the days of the summer marketing slump is all but gone now that everyone is busier than ever before. Nevertheless your competition is still living in the dark ages. This is the best time of year to start pushing forward, expand your brand awareness and issue new products, all while your competition is snoozing in the sun!
It's a great time for new marketing campaigns!
As it normally takes several weeks to ascertain how effective a new marketing campaign has been, summer is a great time to release new products. So while your competition takes time off, you can get a head start and by October / November you will be miles ahead! Accomplishing brand name awareness takes a lot of time and patience. So it's best to take action during those summer months as your customers have a lot more leisure time to read about your new promotional offerings.
Take advantage of summer-themed marketing strategies!
It is during this time of year when people look for new and exciting things to see and do. So while most of your competitors take a break from advertising over the summer, you can take full advantage of the 'summer shoppers' and base your marketing campaigns around summer themes. Make sure to include colourful graphics with beach or summer related images, road safety tips and popular holiday destinations. Use this time to refocus your marketing strategies towards grabbing brand new consumer market.
Build your online reputation as a consistent lead in your industry!
In this era of Smartphone's and tablets it no longer matters if your customers are taking their kids to the park, or sunning themselves on a beach, they are never on a true vacation from work. So why should your business be any different? By using captivating and original marketing while keeping a steady presence, you can improve your visibility, brand awareness and establish consumer trust. This leads your customers to see you as consistent and stable company and creates the perfect chance for you to enhance your businesses reputation in your industry.
Maximize the potential of your newly rested employees!
As we've seen, innovative consumer marketing never takes a holiday, sadly though your employees do.
However having them come back revived and replenished is a huge benefit and should be exploited before they fall back into their old routines. So, make sure to put them to work on your new and inventive print media campaign!
September = Marketing!
Unlike the lull of January 2nd when staff and customers are all suffering the Christmas blues, without a doubt September is the busiest month for all UK Marketing. Everyone is back off their holidays and ready to get cracking, so make sure your ready over the next couple of weeks to get a head start on your competition.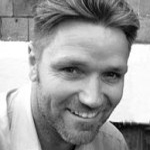 Dean Williams is a design and marketing blogger working for Print-Print Limited, promoting business and building brands through quality print marketing. If you're interested in small business promotion then please get in touch hello@print-print.co.uk