There has never been greater restaurant diversity than we have now. There is a growing trend for a unique and alternative approach to food, combining influences from various cultures, being a specialist for a very small niche or creating an atmosphere for a target market.
Whether the audience is shabby-chic loving mum's looking for tea and cake, or millennial 'hipsters' at home with raw industrial furnishings, a kale salad and spicy sweet-potato wedges, there are plenty of options to choose from.
As the variety of food and decor grow, so do the menu designs. It is important that every aspect of the experience reflects the ethos of the business, and menu style is no exception.
A glossy lamented wipe clean menu is great in the greasy spoon or trucker cafe, where the offerings rarely change and price is a key factor. But it would be out of place in an eatery focused on healthy, organic ingredients that has the opportunity to have frequently changing menu options.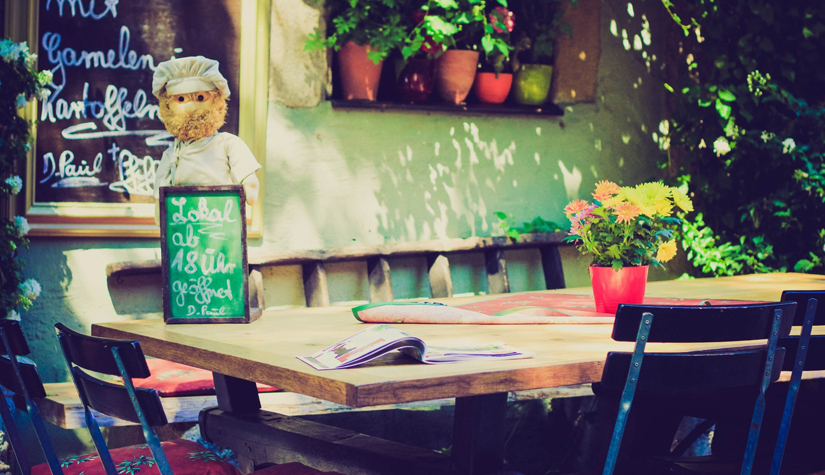 The days of photography on menus are also in the past. For the most part, they frequently fell at either end of the spectrum, the economic fast food or the big budget TGi Fridays menu styles. It is an expensive approach to achieve a result that effectively reflects the quality of the food and the atmosphere of the venue.
If you want to give the impression of running a more Eco-friendly business offering home-cooked food in your restaurant or cafe then you would be better off with a simpler design, printed on some uncoated paper or card.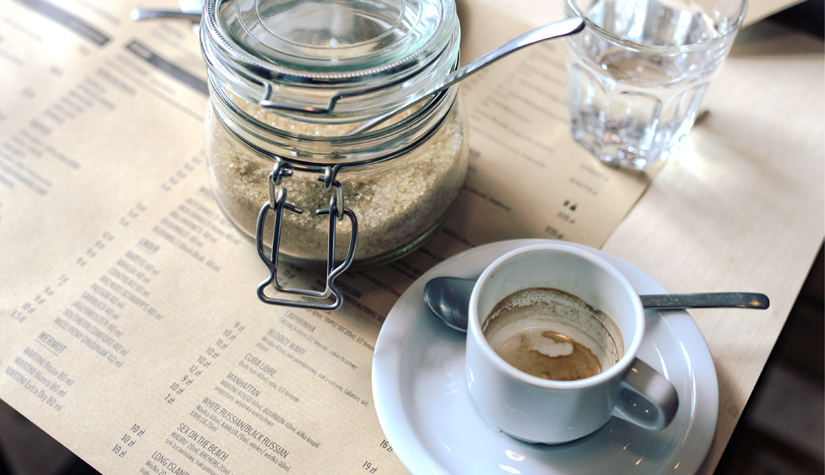 If you clip paper menus to boards then it is easy to update and reprint your menus in-house. Otherwise you can get menus printed for your on a thicker material such as a 250gsm bond or craft card.
Restaurants are now opting for something that would not look out of place in a traditional Victorian butchers or men's barbershop. They reflect techniques such as woodcut, lino-type, poster print, chalkboard or a general 'hand printed' or 'typeset' feel to them.
Line-cut drawings are used to replace images, it is enough to visually break up the otherwise heavy blocks of text without being specific to certain dishes, making the graphics reusable when the options change. Adding in Victorian scrolls, arrows and boxes can also be used to compartmentalise the areas of the menu.
So if you need your menu to feel hand drawn or to reflect the individuality of your establishment, but you need a springboard, then we've go these menu ideas to get you started.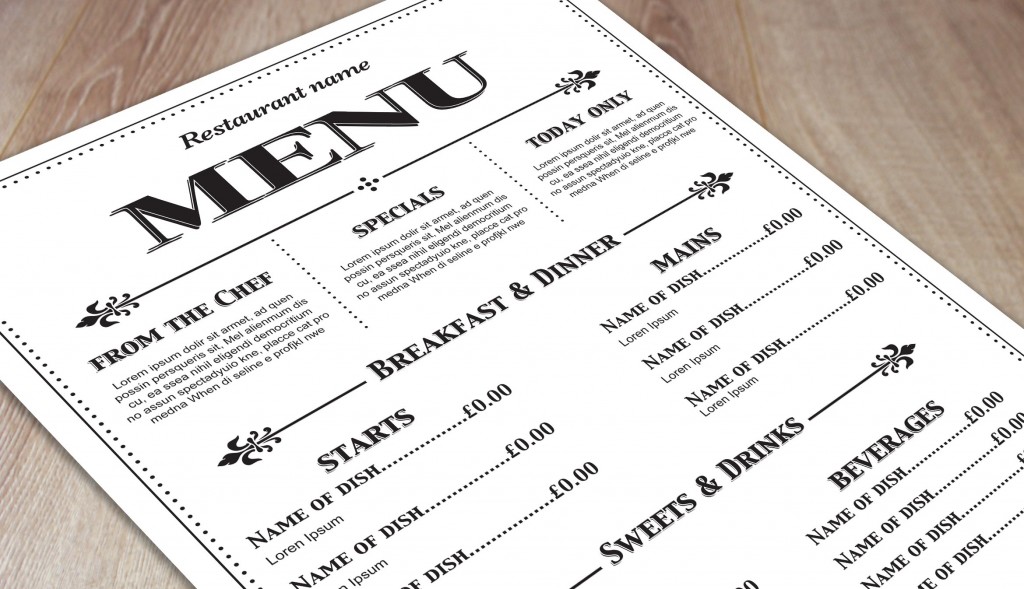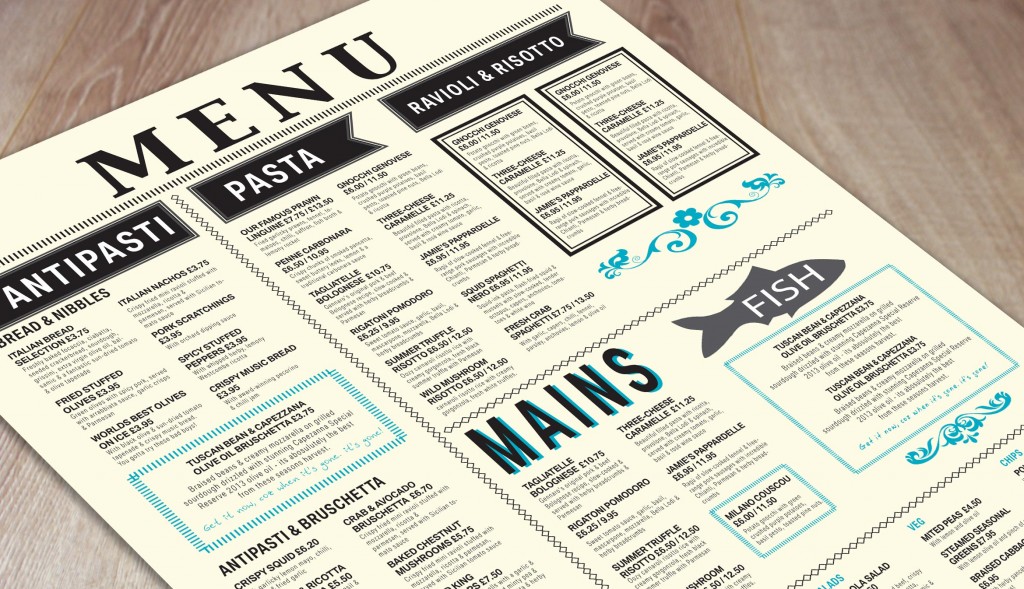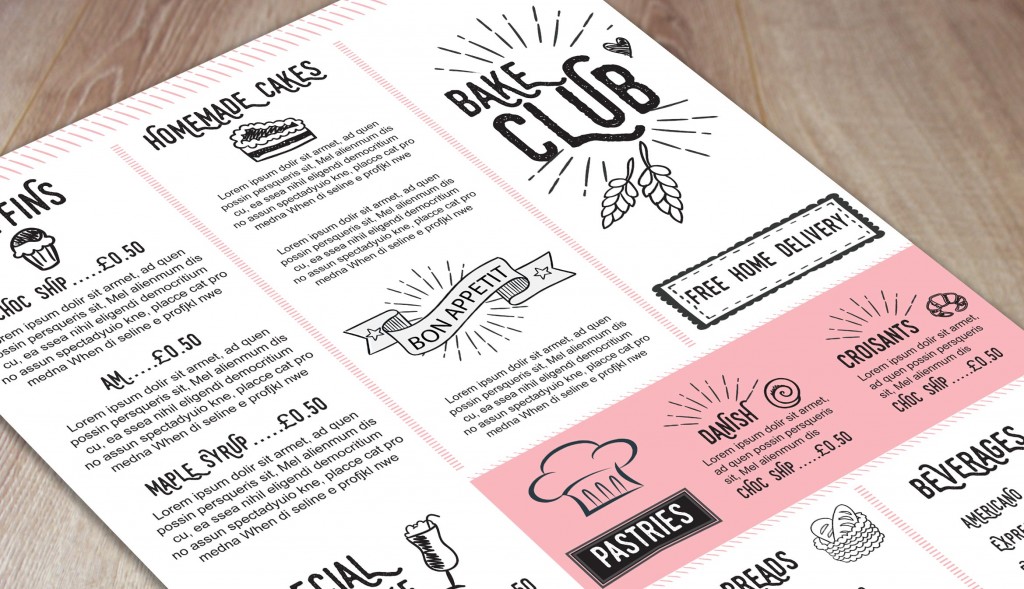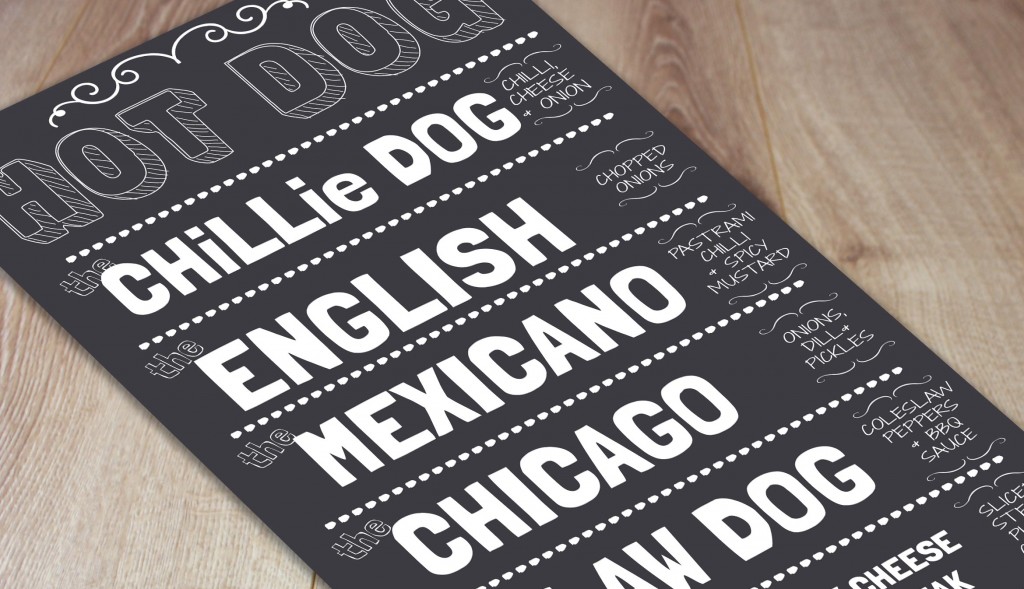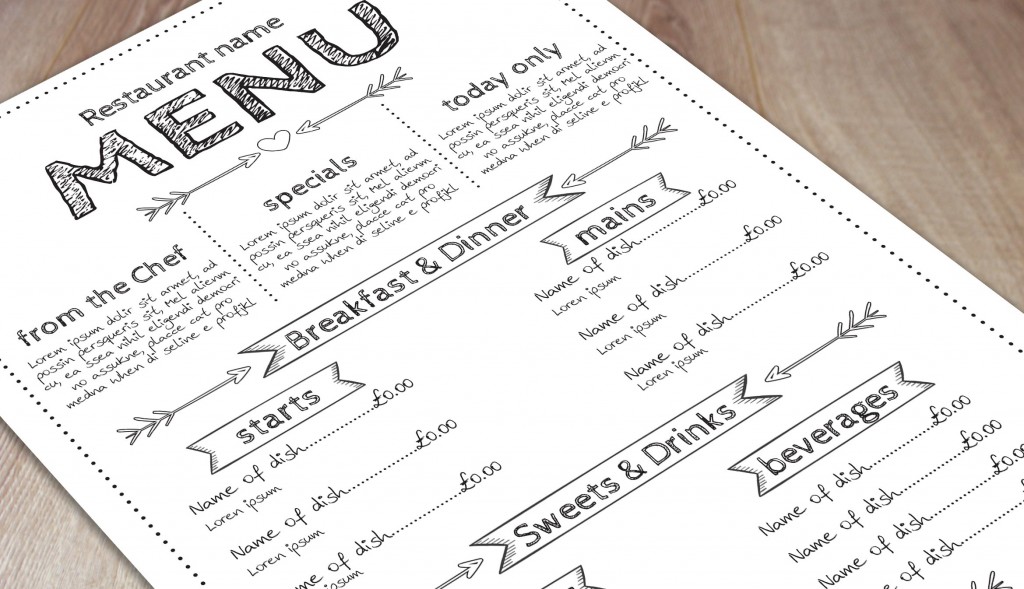 You can download these free of charge, they have no restrictions on their use and you can adapt them to suit your own needs in Adobe InDesign. We would love to see your finished designs so tweet us @printprint with a photo of your menu.
Download the templates in this zip file above and follow the links below to search for any fonts you might be missing when you open the templates in InDesign.
www.1001freefonts.com/
www.fontspace.com/popular/fonts
www.fontsquirrel.com
www.fontspace.com
If this has got your creative juices flowing, why not check out our article on 'How to create a fantastic poster design' to create complimentary in-house promotions for your restaurant.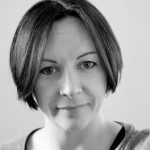 Lisa Cooper is a photographer and marketing writer working for Print-Print Limited, promoting business and building your brand through quality print marketing.
If you're interested in small business promotion then please get in touch info@print-print.co.uk