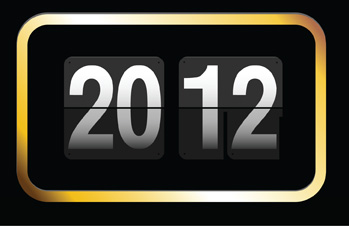 Looking back, 2012 may not have been the best year for small business owners, 2013 is set to be even tougher, so you need to start thinking now about you want to hit the ground running this coming January.
Most people have a break from work over the Christmas period, so in-between watching that James Bond box set and overdosing on mince pies and Quality Street, then allocate some time in your diary to sit down and plan your marketing strategy for next year.
Forward planning should always start by looking back.
What marketing did you do in 2012 that was successful, and what wasn't. You need to take advantage of all things positive from the previous year and capitalise on them.
What events or promotions did you get involved in that were an unexpected success for you?, Did you prepare yourself for them, what would you change next time round in order to make the most of them. If you thought you were prepared last time round, then remember to put it in the diary to be doubly prepared this time. What did your competitors do this year, which was clever or would have impressed you if you were your customer.?
Quarterly Planning.
Putting a marketing plan together for the whole year may seem a little daunting, so its best to split this up, maybe into 4 quarters, or base them round your particular events calendar. It maybe that you attend a particular trade shows or exhibitions, if these are the biggest diary dates for you then work around them. Use the time either side of such events to think outside of the box, and reduce your business being so seasonal. If for example you sell only Christmas seasonal goods, then in the off periods think about other products and other routes to market which will not solely depend upon your main busy periods. But this is more business planning than marketing planning.
Time for business planning.
Use the time in your quiet periods to think about your Business Plan, a business plan leads to needing marketing to help promotion. Have a vision of what you want to achieve for the forthcoming year and what marketing ideas do you have in place to help?.
The power of a diary or wall planner is massively important, By putting this in your 'Calendar', this will give you the space to get this done, rather than just thinking 'I'll get round to it' and it never happening.
The first few weeks back to work in January are always a slow start, unless your in a retail environment of course and having a January sale!!. So planning ahead is key to avoiding the inevitable New Year business hangover, use these quiet periods to get ahead with your marketing and business planning. When almost everyone else is dragging themselves back to work on January 2nd (even you), at least you'll have a head start with a plan to get cracking on the new business year to help you through the blurry eyed few days.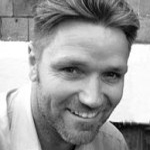 Dean Williams is a design and marketing blogger working for Print-Print Limited, promoting business and building brands through quality print marketing. If you're interested in small business promotion then please get in touch hello@print-print.co.uk