If you are looking for a paper source that reflects your businesses moral stance on social and environmental factors, going recycled is often the first choice for many. For the past two decades, the Forest Stewardship Council (FSC) have revolutionised the paper industry and their certified virgin sources now support more than just sustainable plantations. So you could now choose new paper and sleep well at night, safe in the knowledge that you are doing your bit for the plant and taking car of those so often vulnerable to exploitation.
Recycling is an essential task that we must all undertake and from January we all have a responsibility separate our waste. The quality of recycled paper stock has improved dramatically through the years from technological advances. It is now entirely plausible to use either new or recycled paper stock for the majority of print tasks as costs fall in line with FSC paper sources.

So which is the better paper source to represent your ethical values, FSC or Recycled paper?


Download this infographic.
Embed Our Infographic On Your Site!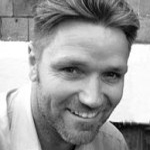 Dean Williams is a design and marketing blogger working for Print-Print Limited, promoting business and building brands through quality print marketing. If you're interested in small business promotion then please get in touch hello@print-print.co.uk