Content marketing is simply creating information relating to your brand and products which you then place on your website. This could be anything, as long as it is interesting to the reader and its associated to your industry, don't talk about irrelevant topics such as football or the weather, save this for your personal social media channels.
It could be a straightforward informative and helpful product page. Writing good content especially through regular blog posts is a brilliant way of getting traffic directed to your website from search engines which other sites that want to link to.
Here are a few reasons why it is worth doing:
Once your content has been placed on your site and seen by the search engines, then your site will obtain what's called the authority on that content, and anyone copying it will be penalised for it. It gives you a unique selling point that will set you apart from other sites on the web. Brilliant content is a crucial foundation for both your search engine optimisation (SEO), Google will see that you write information about your industry and its services, not just sales talk.
It can provide you with a steady stream of traffic to your site that is interested in both your products and your business. Be as helpful as possible, no need to give away trade secrets but if you content can answer questions to potential customers questions, then they will thank you for it and not only refer your site to others, but they will buy from you too.
What makes great online content?
All the pieces of content you have created should do, if not all, but one of these things:
Make people want to read it and pass on — whether this is by sharing it, or linking up to it. Echo your brand and enhance it by supporting what your company stands for. This will also help position you as an expert in your business field. Help sell your products — the most important of all is that it should appeal to your target customers. You need to remove any barriers that hinder viewers accessing the information, such as having customers have to download information before they can access it, have to verify who they are via email, or fill out too many forms than is necessary before they can read your blog. All of these things are annoying to the viewer and can put them off proceeding before they have even viewed your website.
What content do you already have?
Businesses tend to have more content than they realise. So before doing anything you need to work out what content you may already have to hand. Try asking some key people in your business such as the customer service team, the buyers, the marketing and the web designers. This will then help you work out the content you should use, remove and create.
Ask them: What do we have that is of interest to our customers? What content other than sales information woulr be interesting to customers? Are there news worthy, factual or even funny stories around our products or staff? What are the top 10 questions asked by customers, can we answer these on the website? to make to easier for them to get the answers.
One idea — lots of content
Once you have the answers, you need to sort through them. You probably won't have received a large amount of stories from the brainstorming, as people do tend to simplify things. But each story can create more then one item of content; don't think that one idea equals one piece of content.
The starting point, and the core of you content strategy should be your company's blog page, as this will be your most versatile platform for content. As your blog is entirely your own, you make the most of it by using pictures, videos, even audio, just don't forget to add the all important interesting content.
So now you have a list of story ideas and a list of where to put the content, remember to add the social sharing buttons to make it easier for readers to refer you. Remember to look back after a few months to see what is working and what is not, see how many visits you've had to certain blog posts, check how many times its been 'liked', 're-tweeted' or shared, this will help you determine what content is of interest to your viewers and hopefully you can create some more!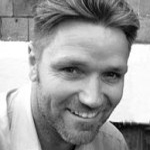 Dean Williams is a design and marketing blogger working for Print-Print Limited, promoting business and building brands through quality print marketing. If you're interested in small business promotion then please get in touch hello@print-print.co.uk