Stagnation is easy. And dangerous.
It's especially dangerous for the freelancer, whose entire existence depends on reeling in the next client or securing the next big project.
If you're just starting out, or you feel like you've hit a plateau, you'll need to break out of your tried-and-tested comfort zone to get the work and the fees that you deserve
Lucky for you, we've got some tips to help you do just that.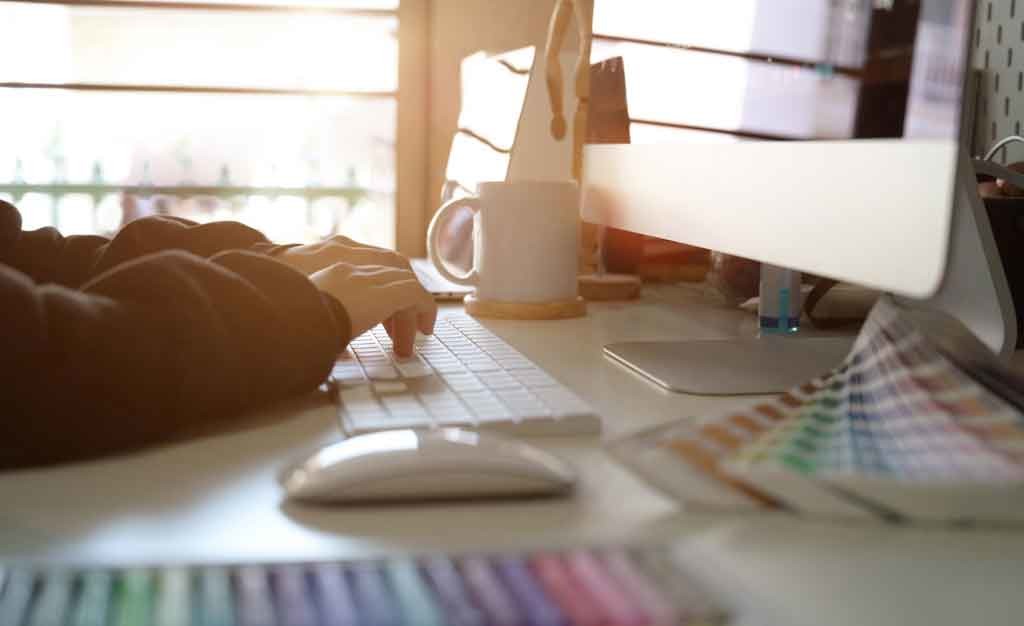 What is a creative designer stereotype?
You're a designer, right? A creative professional. You bring your MacBook to indie coffee shops, where you sip over-priced lattes and tweak your latest projects while you fiddle with your thick-rimmed glasses.
Does that sound like you? Probably not. You're not a stereotype – you're a freelance designer. And that means it's time to cast off some of the expected characteristics of a creative professional.
It's not enough to be a shy and humble artist who quietly produces fantastic work.
You need to become a salesman, too.
Be confident. Be dynamic. Be an interested and engaged person who lets their zeal for their work shine through in every encounter with every potential new client.
If you're the kind of person who recoils at the thought of picking up a phone or starting a conversation with a stranger, you simply need to accept the fact that this needs to change if you want your graphic or web design business to succeed.
It can seem daunting, but it's something I had to learn at an early stage when I started my own online print company.
I knew I couldn't rely on referrals and SEO forever, waiting for the phone to ring while sipping on an over-priced latte and adjusting my thick-rimmed glasses.
So I forced myself to pick up the phone.
One of the hardest things for a new business to do is to take the first leap into the unknown – but in my case, it led to more clients and projects than I ever would have had if I'd stayed in my comfort zone.
And if you're already starting to sweat a little bit, don't worry. You can – and probably should – start things off slowly. After you send out that first email or make that first phone call to an unknown business owner, you can be guaranteed that it'll get easier every time you do it.
Don't fixate on the internet
Let's get one thing straight: online marketing is awesome. It's low-cost, high-reach and you can do it from your sofa.
But it's just so impersonal.
As a freelance designer, your most reliable – and therefore valuable – sources of income are going to be your long-term, regular clients.
And the best way to find and keep those sorts of clients is by making a real connection. Put all of your salesman's enthusiasm and dynamism to good use by talking to real people running real businesses in the real world.
Of course, you shouldn't ignore your online efforts either – especially if you're a web designer. But in a market that's awash with freelancers who are completely focused on their social media accounts and email lists, putting yourself out into the physical world can help you to stand out from your competition.
Not sure where to start? You could try:
Cold-calling prospective new clients. You might need to make twenty calls for every successful one, but when business owners have had a name, a voice and an encouraging brief chat with a professional designer, they're far more likely to think of you when they need something done.
Visiting a business in person. It's not just a chance to show off your winning smile and affable personality – it's a great opportunity to leave a few samples of your work behind to demonstrate what you can do.
Dropping into some networking events or trade fairs. If approached in the right way, these can be gold mines: you're walking into a room that you already know is full of qualified leads. Just don't start launching business cards at every person you meet – you need to woo your prospective clients with a little social grace, first.
Asking your friends and current clients for referrals. This is one of the most efficient and direct routes to a decent lead: you'll be put in touch with a potential new client who's interested, trustworthy and – best of all – already thinks you're worth a shot before you've said a single word.
What's most important is that you make the most of your physical presence by leaving something behind: a business card, a flyer, a brochure or a portfolio of your best work.
And since you're a designer by trade, you should be able to put together some killer hand-outs – so find an inline printing supplier and give your target clients something impressive to look at after you're gone.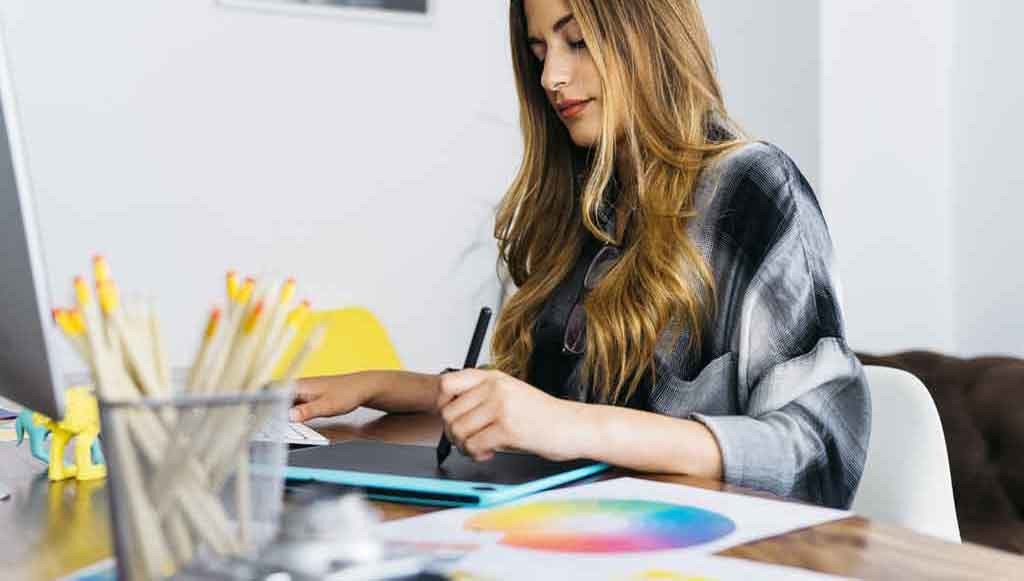 If you get stuck, consider doing some design work for free
Sadly, fishing for new clients isn't an exact science, and there'll be times when you don't have any new projects on the horizon for a little while.
That's when it's time to add a little more bait to your line.
Pick your most promising target client – one that you know is actively looking for a designer and has a budget to spend – and work up a small sample based on their current materials. It could be as simple as a more striking design for their business cards, or it could be as involved as reworking their site's home page to make it more user-friendly.
Include this free sample with your pitch to show them exactly how (and how much) you can improve what they already have.
If they love it, you're ready to close the deal. And if they're not interested, you've just created a speculative piece to add to your portfolio – especially valuable if you're just starting out. but be careful, too many free speculative jobs and you'll be out of business before you know it.
Be careful of those willing to take advantage of your generosity, there are clients out there who will snatch the idea off you and cut you out of the picture, just use your intuition, if your gut tells you they are only pushing for a free design, then walk away - it will save you time and money in the long run. But if the client seems genuine and could offer you plenty more work in the future, then it may just be worth the gamble.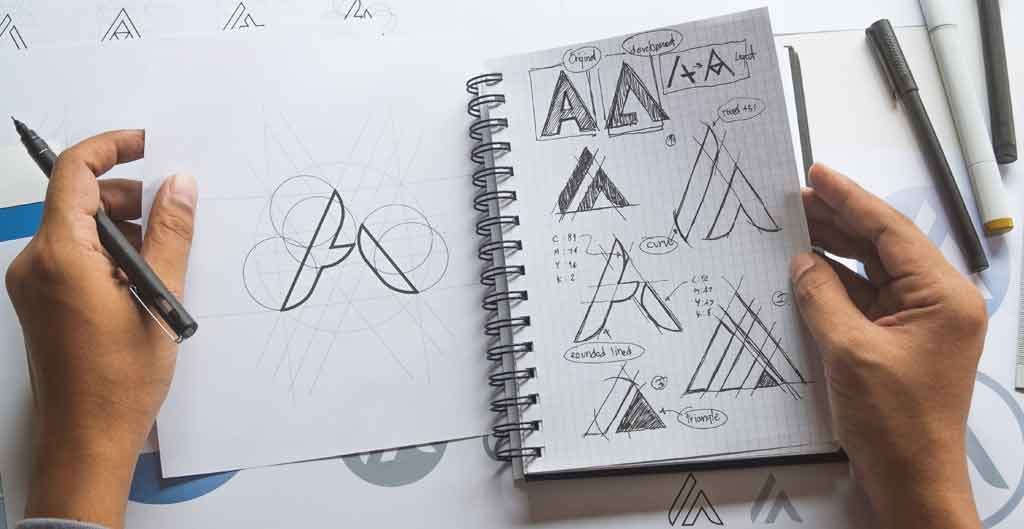 Don't stop moving. Ever.
But you're a freelance designer – and that means the only security you have is your own motivation and diligence.
At any moment, your current clients could lower their design budgets, find a new designer or even go out of business. And when that happens, they'll drop you like a used tissue.
Luckily, being a freelancer also means that you can get picked up at any time, by any number of new clients. New businesses start up every day, older businesses find new resources for their budgets, and your competitors move on to new projects, giving you room to swoop in.
You should always – always – be working towards your next new client.
If you think your current clients will always be there with new assignments for you, you're wrong.
If you think something new will always turn up just as your current clients are about to drop you, you're wrong.
And if you think you're too busy with your current workload to spend time marketing and promoting yourself, you couldn't be more wrong.
Just a couple of hours each week can make a huge difference. Make a few new connections, send out a few pitches, and then get back to work with your seeds safely sown and plenty of time to spare.
Worst case scenario? You do a little too much promotion, end up with too many clients and projects, and you have to start raising your prices to weed out the less profitable prospects.
Oh wait – that's actually the best possible scenario for your freelance design business.
___________
We hope you found this article interesting, if you fancy something lighthearted - then check-out our infographic - How to Annoy a Graphic Designer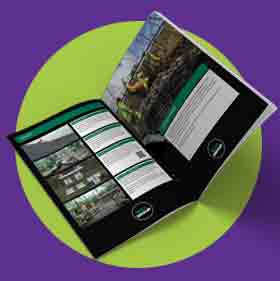 Need help with promoting your design services?
We understand that promoting a small business can be challenging. If you are considering printing a brochure or leaflet to send to prospective clients, then give us a shout.
Or browse our brochure printing solutions here., or leaflet printing options, we're always at the end of the phone if you need any help Call: 01952 850730 or Email us here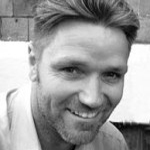 Dean Williams is a design and marketing blogger working for Print-Print Limited, promoting business and building brands through quality print marketing. If you're interested in small business promotion then please get in touch hello@print-print.co.uk