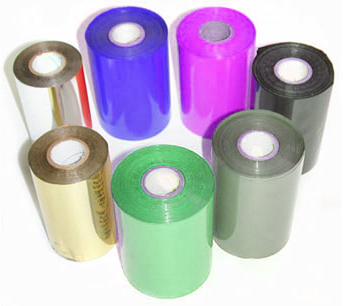 Printed products rely on both the quality of their content and the impact of their presentation. Said impact is often responsible for attracting an audience to take a closer look at the material. Whether you are distributing promotional material, marketing leaflets or denser publications, there are a number of exciting finishing techniques which you can use to add impact and generate interest in your product.
UV Sparkle varnish: Sparkle varnish gives print a glitter effect, applied to selected areas of artwork, helping attract attention. The effect is generated by including metallised polyester flakes within a high gloss UV varnish. UV Sparkle varnish gives an immediate lift to images, helping them to stand out. Available in a range of densities, the opacity of the sparkle effect can vary from light to almost almost complete coverage.
Hi Build Spot UV Varnish: Hi Build uses much coarser mesh than a regular UV Varnish, making text or images stand proud from the rest of the page. This not only make the page more visually exciting, it also adds a depth of texture to highlighted areas. Hi Build is best suited to bold lettering and shapes, practical concerns mean it often used for posters, flyers or other material which won't be handled for long periods of time.
Fragrance Burst: A translucent coating, which can be applied to printed or non printed areas of a page, which releases a fragrance. The aroma is not released until the area is rubbed by the reader. Once activated, the fragrance can remain for a up to a year after printing. Most fragrances are available to order.
Silk OPP Lamination: Mirror Silk OPP Lamination provides a pearlescent finish, between matt and gloss. The lamination enhances the clarity and colour of the underlying print, and boosts the visual impact of the material. Suitable for most paper and card stocks, silk lamination is ideal for adding a quality feel to book or brochure covers.
Embossing: Embossing an image raises it from the background of the page, drawing attention to key aspects of your design. The effects of embossing can be dramatic on their own, but when used in conjunction with other techniques, such as spot UV varnishing or matt lamination, can create even more unique products. Embossed areas are best located away from creases or trims on the finished product.
Foil Blocking: Foil blocking is a cost effective way to add metallic colour to areas of your printed products. Using foils can create dramatic impact, both in appearance and texture, and is often combined with embossing to further these qualities. Foil blocking can also utilise pigmented, holographic and security foils to develop your printed products.
Selecting one or more of these speciality finishes can help your printed material to stand out from the crowd. While the more standard matt or gloss lamination and varnishing still work, using more dramatic finishes can make a huge difference to the impact and quality of your material. These exciting finishes will ensure that people take notice of your products.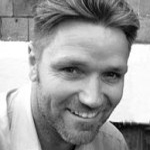 Dean Williams is a design and marketing blogger working for Print-Print Limited, promoting business and building brands through quality print marketing. If you're interested in small business promotion then please get in touch hello@print-print.co.uk