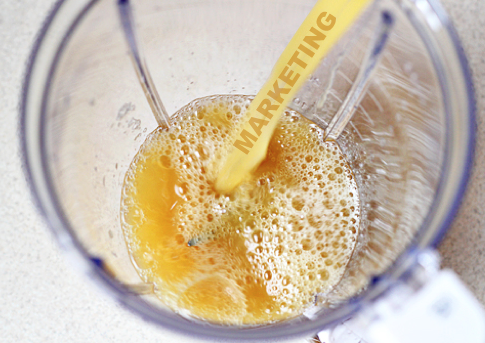 When you're just starting out in business, you need to develop a customer base as quickly as possible. That means marketing. Marketing, though, is more than just advertising. You need to find your effective marketing mix.
What's a marketing mix anyway?
A marketing mix is how you position your product or service to intercept your customer and get your offering in front of them.
There are four aspects of a marketing mix: price, place, product and promotion. Your effective mix is:
Price: Are you selling a budget item or a luxury one? What is the price range where customers will buy, and what's the price point where profit is maximised?
Place: are you selling wholesale, retail, online? Do you serve a local market or a global one?
Product Does it have a unique design, or is it generic? Is it branded? Does it solve a problem, serve a purpose or have intrinsic value?
Promotion: Will you rely on word of mouth or paid advertising, generate buzz, or make special offers?
How do I find my effective marketing mix?
Start by looking at your target market. Gather as much information as you can about your competitor's customers, and look for a gap in the market. Then think about which people would use the product or service that fills that gap.
– Create a customer profile or a visual perona. Rather than thinking in terms of generic demographics, think specific. Give your customer persona names, and build your marketing and promotions around them. So, instead of thinking, "my target customer is a 30-45 year old single male with an income of over £40,000 who drives a performance car and owns his own home,' Think, "Steve is a 37 year old bachelor who drives a new Audi Quattro, owns an IT consultancy and lives in a detached house in Essex." True, not all your customer fit this avatar, but writing your marketing material to appeal to Steve is easier than writing to appeal to a nebulous demographic.
– Know what Steve wants from you, and what you want from Steve, and write your materials accordingly. Once you know the problems your product solves for your customer, writing effective marketing material is much easier, because you can focus on the benefits to him rather than describing the features of the product. (Does Steve care your product comes in a shatterproof plastic bottle, or that it won't split and cover his brand new upholstery in oil?)
– Figure out where Steve looks for your product, whether it's an impulse buy or something he'll research first, and how much he wants to pay. Then use that to inform your pricing, placement and promotion tactics.
– Once you have everything else, it's time to look at marketing channels. Will you intercept Steve at the search engines, on his smart phone via an app, or on social networks? Will you use print advertising in local or national newspapers? TV or radio advertising? Or will direct mail to his work or business address be more effective?
Of course you can't be sure you have the right marketing mix off the bat, and you'll probably need to tweak it as you go along. That's why you need to implement tracking in every communication, so you can see what works and what just drains your budget. When you're testing, have a control for each channel and only change one thing in each communication, so you can see whether it improves or reduces your response.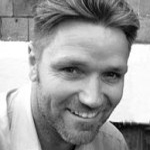 Dean Williams is a design and marketing blogger working for Print-Print Limited, promoting business and building brands through quality print marketing. If you're interested in small business promotion then please get in touch hello@print-print.co.uk