It's not very often that we blow our own trumpet but "We did it again!"
We are very pleased to have won the Feefo 'Gold Trusted Merchant' for the second year running, we'll done to all the sales and production team.
This accreditation that remains unique in that it's based on experiences of GENUINE purchase 'verified' customers. Unlike other sites such as Trutpilot and Trip advisor where results can be manipulated, and reviews can be placed by 'non genuine customers' – Feefo is the only independent review supplier who contacts genuine customers for their feedback.
At the time of publishing this article we have over 1260 independent verified customer reviews and score 99% for Customer Service and have a 99% Product Quality rating – which is fantastic.
Having achieved this level of customer satisfaction, then we're not going to rest on our laurels – we'll endevour to keep the momentum and strive to win this again for 2017 – watch this space!
Great work team, keep it up!




Dean Williams
Director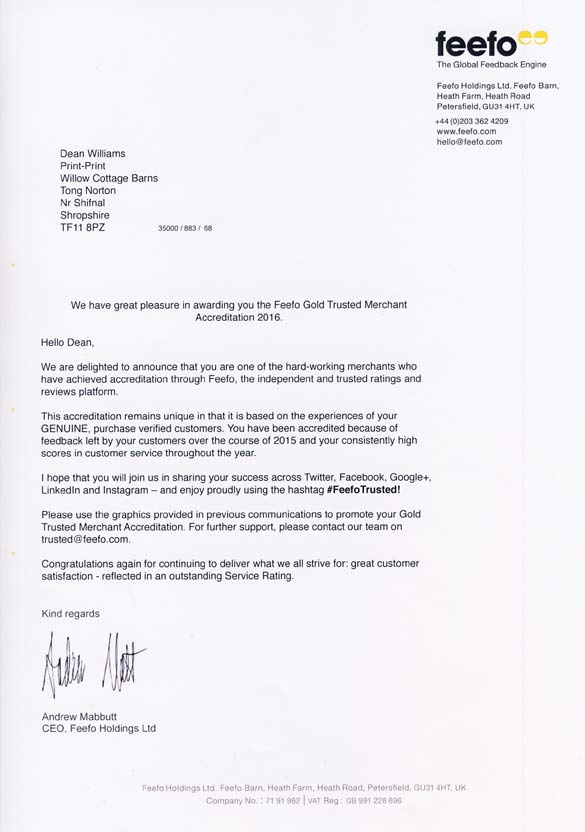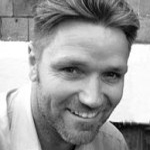 Dean Williams is a design and marketing blogger working for Print-Print Limited, promoting business and building brands through quality print marketing. If you're interested in small business promotion then please get in touch hello@print-print.co.uk