Being an online printing company we get asked all sorts of questions by customers generally regarding artwork preparation and placing orders online. Here are some of the most recent queries which seem to be quite popular.
How do I get my catalogue or leaflets designed?
Every job is different so there are a number of options to suit your needs. If you have some 'origination' (artwork, photography and text) in originally, high quality digital format then it might be possible for the printers to complete the design in-house.
If you are missing the original digital files but have the design idea then you could go to a professional graphic designer who could create the high quality output the printers will require.
The tricky part of printed materials is often the text. Writing to a professional standard that is appropriate to your audience is an art in itself and should not be underestimated. Although costly, it is well worth hiring a marketing company to take on the whole job, graphics, photography and the all important text but be sure to get high resolution digital files of all the elements of the design for future adaptation so your investment will pay off in the future.
What do I need to bear in mind when ordering print?
Be sure what the printing is for. Seems simple but this includes the audience, what the printing is conveying and how long it will remain current.
For example, if the information on the printing a general introduction to your organisation and will be your calling card, this could be used for the next few years and in a variety of situations. Therefore, it may be appropriate to invest in a larger run now, which is cheaper than getting more done in the future. You could also use a premium paper type if this matches you intended audience or product/service.
Some key points to look out for before sending work to the printers:
1 Strike a balance between images and information. A big photo might not tell people what you need them to know.
2 Make sure you have high-resolution images. This is nothing from the Internet, nothing from your camera phone and nothing from a physical print.
3 Go through and 'proof' your design, even if it has been done professionally. Check spellings, every number, every email or web address, product codes and prices. Mistakes can be expensive.
4 Provide clear instructions to your printers. This is tricky when your starting out but don't be afraid to tell your printers that, any good printer will be happy to talk you through your options and help you make the right choices so you can be clear with what you want.
5 Insist on seeing a proof of every item before giving the go ahead to print.
6 Check the proof to every detail as you did before sending it in. Do this away from the printers and have a second person check it too, its very easy to see what you expect to see rather than what's really written.
Does the quality of the paper make a difference?
The paper you choose can make a difference to the look and feel of the finished print job and to the price. Gloss papers tend to be a cheaper option with uncoated stocks being more costly for larger print runs. However, for jobs with high ink coverage there is now not much difference between the finish on gloss and silk papers. You can also have options for extra finishes such as laminating, spot UV, etc. So all printers are happy to talk through the options with you and should be able to provide you with samples for you to view all the finishes for yourself.
Most printing prices are made up of machine set-up cost, so always choose digital printing for low print runs, usually less than 1000.
I only need a box or two of brochures. Will keeping the numbers down keep a lid on the costs?
The main cost is setting up the printer for you job. So if you order 5000 instead of 1000, the price will be significantly less per unit. That's why it is better to order for your future needs wherever possible. However if you are only after small print run, go digital. The print quality is slightly lower but the set-up costs are lower so it is cost-effective to order as and when you need printing.
Where can I get the photographs I need?
Hiring a professional photographer suited to that line of work will really enhance you printed materials and give you a bespoke image. It can be expensive but if you concentrate on key, reusable photographs you can repeat these to gain on your investment into the future. 
Alternatively, there are many stock photography websites, such as Shutterstock, where you can buy a license to a more generic but professional image. Be sure to select the highest DPI as some options are Internet use only and therefore are not suitable for printing.
I just need a new brochure and a couple of posters. Does it matter which type of printer I use?
When you are only printing a few items, choosing a printer type will mainly depend on the quality you require. Different printers are better suited to different print jobs, especially if you are looking for accurate, strong colours.
If you have specific print requirements, ask for samples from the printers available so you can see the difference for yourself. Where a high quality print is paramount, it is best to avoid the high-street printers as there machines often fall short of the professional output of dedicated, large scale printing companies.
Will colour prints reproduce adequately?
Colours will vary slightly from printer to printer depending on the type of printing process they use and paper type. For example, litho and digital printing will produce a very slight colour difference and any uncoated paper stocks, such as bond, will make your artwork colours appear duller than a coated paper.
The general rule of thumb is that as long as your artwork is supplied as CMYK then it will be fine, if supplied as RGB then the colours will change. When possible, it is best to get the printers to check over your files first so they can let you know of any potential issues.
If my prices or vital information must be altered, how late in the process can I make changes?
Once artwork is with the printers, it is usually to late to make changes. All changes need to be done in the design stage but it is best to decide on the correct information from the beginning. As prices change frequently, consider a separate insert sheet. The main brochure can remain current longer and be a higher quality while you save on costs for the insert.
Who is responsible for proofreading and making sure there are no mistakes in the finished job?
In short, YOU are. Printers rarely proof work as you sign to take responsibility for this, unless they have designed it for you, and reprinting will be at your cost. Be picky with your proof reading and have as many people do the same as possible. Keep a copy of the changes you asked for and get new proofs if there are significant changes so you can double check all the information.
What happened if I am not satisfied with the quality of the work?
It is always best to obtain various sample packs before settling on a printer, this gives you the best visual of how their work looks. However, if you do have an issue with the final product you should always contact the print company straight away as many have a time limit on when complaints can be raised. A good company will always do their best to settle any issues and try and come to an agreement with you.
If you are unsure of any of the printing terms used in this article please refer to a previous article Printing Jargon Explained.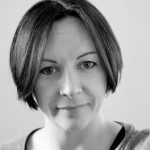 Lisa Cooper is a photographer and marketing writer working for Print-Print Limited, promoting business and building your brand through quality print marketing.
If you're interested in small business promotion then please get in touch info@print-print.co.uk