All paper sizes can be found using 'A' paper sizes. This starts with an A0 sheet, used mainly for large posters, then this is divided all the way down to an A7 or in some cases an A8.
To explain this lets start with an A0 size of 841mm by 1189mm,  half of this size is A1, half of A1 is A2, half A2 is A3, half A3 is A4, half A4 is A5, half A5 is A6, half A6 is A7, and last of all Half A7 is A8.
Commonly paper is supplied to print companies from the paper mills in much larger sheets than A0, it may be delivered in sheet sizes such as 4A0 (4 x A0) or 2A0 which is 2 x A0 but unless you are a large format printer, in which case this size of material is supplied on a roll – then its more for it to be delivered common that its supplied slightly over-sized A0.
What is SRA sized paper?
Oversized paper is usually referred to as 'SR' for example SRA4, this is when paper is slightly larger than the intended size required for the final job output. This is done for reasons of 'bleed' and crop / registrayion marks. Any job which is printed in full colour edge to edge, needs to have a bleed area which allows the document to be trimmed slightly oversized and then its trimmed  back after printing to the desired size.
This is to ensure that there are no unsightly slithers of white around the edge of teh document which is highly probably if you tried to print an A4 document with full colour from edge to edge, and then try to trim this document to size. The document would only have to move a fraction of a mm on the guillotine for example and this would spoil the final job. The 'bleed' area or tolerance is created by using an SRA sized paper which is slightly larger.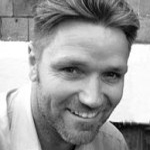 Dean Williams is a design and marketing blogger working for Print-Print Limited, promoting business and building brands through quality print marketing. If you're interested in small business promotion then please get in touch hello@print-print.co.uk