What have eBay done to their logo, not sure its a re-brand more re-bland!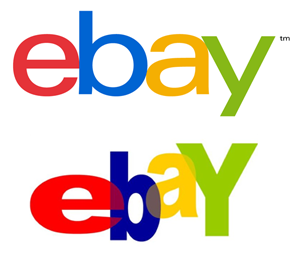 eBay is one of the biggest online retailers around the world. Their colourful logo has been with us since the company was founded in 1995 and was launched in the UK in 1999,  Its recognized globally, but what have they done – they have re-branded it. My initial thoughts are that its immediately lost its credibility, I received an email this morning with a special offer E.shot offer with the new logo in place, I immediately thought it was spam from a fake ebay site asking me to login, so I thought surely even the spammers aren't this stupid, surely they would have at least used the eBay logo to try and fool into thinking it was genuine. But its not fake its real.
OMG I say out loud, its awful. Using a bland 1990's typeface Avant Garde / Century Gothic typeface which anyone could have drawn up by any non-designer using MS Word. They have kept the colours, but I can't get over how fake it feels. It looks like this a re-branding exercise that was started back in 1991 and has taken until now to get the permission to release it.
All the letters are now the same size and in one line, adding to the blandness. Even as I write this the letters e.b.a.y are normally written eBay, with a capital 'B', this is how they write this on their website, even within the announcement of the new logo from the president Devin Wenig, surely this would have been an opportunity to include the capital 'B' which is synonymous with body text when typing the word.
I am always one for organically re-branding a company's corporate identity, otherwise graphic designers like me woudl have less work, but only when its due. The original eBay logo would have ran for another 20 years without the need to condemn it like this, it's a back step and one I think they will regret this move.
The intention behind the design is to loose the playfulness of the old logo which some said the bouncing letters made it difficult to read, I disagree I think it made it unique. "Making the logo more contemporary and corporate" suggests Devin Weng in the launch on Wednesday in New York.
I wonder what other fonts the were shown by the advertising company before they accepted this one. Here are a few suggestions (see left) of fonts that are worse than the one chosen.
Be unique, be original, stand out from the crowd it was we always preach with all company branding, yet this looks like eBay is a brand new company plagiarising Google.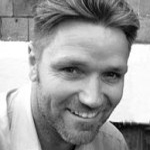 Dean Williams is a design and marketing blogger working for Print-Print Limited, promoting business and building brands through quality print marketing. If you're interested in small business promotion then please get in touch hello@print-print.co.uk