A brand is not simple. It's multi-dimentional, it's one thing to one person and it can be a completely different thing to another. Nonetheless, the power of charm tends to be a constant factor in the school of brand communication, and the art or persuasion.
By this we don't mean that a brand has immediately more charm if it uses George Clooney in an advertisement such as the recent Nespresso commercials. George does 'charm' incredibly well, he oozes it in fact, making him the perfect choice for the coffee brand – but it goes much deeper than that.
American poet Maya Angelou summed it up when she said: "People will forget what you said, people will forget what you did, but people will never forget how you made them feel." In order words, brand communication is as much about product of feelings that support the brand of an entity.
It has been proven beyond doubt that brand sells before product and achieving this feat calls for expression of embedded value in a product or service using personalities that easily appeal to customer's sense of choice. Being charming is a personal asset that supports brand communication. Many of the highly successful companies understand the place of brand in business success. Hence, they give preference to charming applicants and polish their marketing strategy using personnel with receptive and magnetic charisma. No doubt, personnel with irresistible charm perform better in terms of brand communication, product marketing and relationship management with stakeholders in the industry they operate.
You need to define what brand is and how it affects business. A brand is expected to achieve something common to all . . . to sell products or services. To define a brand as everything that speaks everything about the value (Tangible and Intangible) of a company. It is difficult to build something on nothing. So, companies build their brands around what they offer and communicate such through appealing characters but compelling platforms.
Brand is a tool of perception and aids distinction. Little wonder why many companies sign big celebrities for endorsement purposes. But celebrity endorsement is not necessarily just to add charm, its for more about gaining trust, if a brand such as Adidas is associated with David Beckham, then we are kind of convinced that the football boots he is wearing are of a high quality because David Beckhams' own 'Brand Beckham' as its known – is already highly regarded.
It's much more than logos, colours, straplines and other corporate identifiers but a lasting experience established in the minds of customers having used or come in contact with the brand. One of the very important factors in brand communication reside in how companies or individuals use what, where, who and how.
Building your brand is as much the responsibility of the company as an individual. An individual member of staff with an electric smile could build his or her brand (or enhance your brand) with just a smile, this simple element of charm is persuasive enough to entice a customer to buy from you.
If you are a customer facing retail store and you get the 'charm' part of the customer experience wrong then a large percent of customers will walk out of a store because of bad service or miserable sales staff.
This type of contact between a customer and a company is the contact point where customer frustration is most visible. Any situation in which a customer comes into contact with a brand or company is a brand–customer touch point. Therefore, who is fronting your band? Irrespective of whom you are – front desk officer, a sales representative, a managing director, a celebrity; being charming gives the edge and helps find the way to the minds of the customers.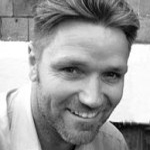 Dean Williams is a design and marketing blogger working for Print-Print Limited, promoting business and building brands through quality print marketing. If you're interested in small business promotion then please get in touch hello@print-print.co.uk