There are two types of printing techniques used these days for the majority of promotional print and marketing, Digital and Offset printing.
If you're wondering which is the best choice for your print requirements, then take a look at the pros and cons of each and when you might want to use them.
Digital Printing
Digital printing is ideal for on demand printing, smaller quantities of single sheet flyers etc, small book runs and variable data printing.
– Print on Demand?
Because the digital printer outputs each page with the ink cured or dried and ready for binding, digital printing is ideal for POD where single copies or small numbers of large documents are printed and bound as they are ordered. Often orders are time sensitive, and set up costs to print small quantities any other way would be prohibitive.
– Small bulk orders?
If you are printing less than 1,500 copies of a flyer, digital printing will generally work out cheaper, because there is no paper waste and set up is relatively cheap.
– Small book runs?
Although larger book runs will be cheaper printed with traditional lithographic printing equipment, short book runs still work out cheaper on digital printers because of the time saved printing pages collated and ready for binding.
– Variable data printing
Where direct mail is personalised for the recipient as in postcards, newsletters and addressed flyers, can only be achieved on a digital printer. Variable data printing can include personalised images, text blocks or graphics, and can increase direct mail response rates as high as 36%, compared to the 1-3% typical response rate to traditional 'static' flyers, making it much easier to recoup your spend and increase return on investment.
Offset Printing
Offset printing uses wet inks that need drying time before binding, cutting or folding to avoid smudging or 'offsetting' the print. This is more suited to larger scale print runs with a flexible timeframe. Because the bulk of the cost involved in offset printing is in set up rather than materials, you can benefit from economies of scale if you print enough copies.
Offset printers can print from 10 to 30 thousand copies per hour, 5 to 10 times the speed of a digital printer. So, once the job is set up, it can be completed much quicker than with a digital printer. However, offset printers typically print 16 pages on a single sheet, which then need time to dry, making it unsuitable for rush orders. With an offset printer, only the front and back of a single sheet, or 32 pages, can be set up at a time, and there is more work involved in cutting, folding and binding multi page publications.
That's why offset printing is better for bulk jobs, and those where time isn't too important.
The cross over point where it's generally better to switch to offset printing depends on the page count and quality of the finished product. In general, though, if you're printing less than 1,500 copies, digital printing will make more sense. Between 1,500 and 5,000 the two may be quite closely matched, depending on your individual job, and over 5,000 copies up, offset printing will be cheaper.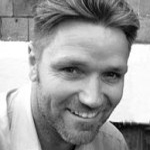 Dean Williams is a design and marketing blogger working for Print-Print Limited, promoting business and building brands through quality print marketing. If you're interested in small business promotion then please get in touch hello@print-print.co.uk