Creating An Effective Mailshot: From Concept to Completion
A mailshot is as effective as its intentions are solid. If carried out with clarity, targeting, and a strong central message – a mailshot is one of the most comprehensive ways to blanket your target audience with information. But it has to be orderly and purposeful.
Mailshots, in order to land effectively, often share three key qualities:
1. Memorable layout that suits and suggests the product or service being marketed.
2. Phrasing, design, timing and approach of content are tailored for your target reader(s).
3. Clear instructions on how interested readers can proceed.
Mailshots that are carefully prepared and aimed with purpose take your business' interests into account as well as the relevant data surrounding your target readership. These are quick to process for readers, standing out among other marketing and customer-engagement tools in its directness, scope and personalised details.
Types of Mailshot Content
As with print promotions, content in mailshot has to be dynamic, quickly comprehended and smartly made to appeal to a mass audience. Therefore: two items stand out. First, your area of broadest immediate appeal: coupons. Direct promotions, rewards and offers catch eyes quickly and keep readers interests. With a mail email from mailshot – you need this. You can both build your loyalty with existing customers while tempting new business your way.
How can this be managed?
That brings us to our second point: the personalized message. Promos and offers make catch people's eyes, but a lasting impression comes from a warm, engaging, relatable message. Personalized, yet for mass delivery, this part of your mailshot must feel timely, relatable and informative. If readers scan it and sense junk or robo-business; they'll tune out. Make your mailshot count. Add a meaningful message and let a bit of wit, cheek or edginess shine as well if those are your brand.
Creating Your Mailshot
Not surprisingly, there are a number of small pop-up companies that offer templates, specialized designs and more formatting options for your mailshot. Other parties keep this process in-house using bold, simple, splashy sales content to send traditional messages. And for a reason: noisy as this content it – it works. And lasts. Still, an understated presentation goes along way.
Know your audience. Are they professionals? Young? Living in cities? Target them according to the aesthetics that you see on display every day. Warmth, key phrasing and a sense of spontaneity or freedom generally appeal, but you'll want to know more. Adding in references to relevant pop culture, throwing in a familiar phrase or motif, tying in an upcoming holiday: these are all ways of keeping relevant. Remember: this mailshot is one of many stimulating things your reader will see. Will it be one that they trash? Or follow up on?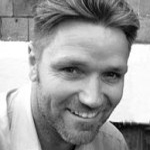 Dean Williams is a design and marketing blogger working for Print-Print Limited, promoting business and building brands through quality print marketing. If you're interested in small business promotion then please get in touch hello@print-print.co.uk