Direct mail is a form of marketing that is proven to encourage a response from consumers. By having complete control over your communication in terms of timing, targeting, and what you actually say, you can encourage consumers and businesses to interact with your business. But how do you go about creating an effective direct mail campaign?
Define Your Target Market
Before you even think about starting a direct mail campaign, you need to know who you are aiming it at. Are you targeting consumers or businesses? Are you targeting a specific gender or people of a certain age? If you are targeting a business, are you looking at businesses in a specific location or industry, or businesses with a specific turnover? Once you know who you want to target, you may also want to cut this selection down even further and use a different campaign for each group.
Consider Your Pitch
Once you have settled on a target market, you need to consider your pitch. What product or service do you want to pitch to your audience, and are you pitching the same message to everyone? Once you know what you want to say, you need to come up with a way to get your message across that will be easily understood by your target market. If you are pitching to a business, for example, your tone will need to be more professional than it would if you are pitching to teenagers. Remember to include a call to action in your pitch to encourage people to purchase your product or service. You can also include a promotional offer or discount to encourage this further.
Design
There are many design agencies that can work with you to create the perfect direct mailer. Before you approach them, however, it may be worth looking at other direct mailings and seeing which ones appeal to you. Your design agency will then be able to work with your idea and personalise it for you. It's best to try and keep your mailer as simple as possible. Think about what your target audience will want to see and read, and design your mail with them in mind. Consider the colours, the language style, and the way you want them to be printed.
Other Things To Consider
Clarity – Make sure that your call to action is clear, and that the recipient will know how to respond. Do you want them to phone you, visit your website, visit a retailer, or post the mailer back to you?
Size – How big do you want your direct mail to be? If you are posting it via Royal Mail, you might want to stick to a standard letter size to avoid spending too much on postage.
Personalisation – Do you want to include the recipient's name and address on the mailer? Research has shown that this can increase conversion rates, and it won't take much time to do.
Data – There's no point in sending out direct mail to people who won't be interested in your service or product. It is possible to buy lists of data, and you might also want to consider building your own mailing list.
Direct mail is one of the most effective forms of marketing. By following the tips above, you should be met with success.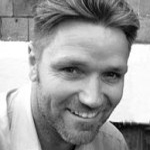 Dean Williams is a design and marketing blogger working for Print-Print Limited, promoting business and building brands through quality print marketing. If you're interested in small business promotion then please get in touch hello@print-print.co.uk