Don't let this conversion scare you – its really simple.
Most images which are produced using digital cameras are shot in RGB, or Red, Green, Blue.
This is because its what most TV's use and certainly still used in computer monitors.
These 3 colours are mixed to give you the tones and colours seen on screen.
However, 99.9% of all colour printed material you see in magazines and newspapers
are printed in CMYK. The CMYK refers to Cyan, Magenta, Yellow and Black (Black is refereed to as the key 'K' colour),
the mixture of these colours is what makes up the millions of colours found in colour printing.
Anyway back to the task at hand.
Regularly we need to convert items coloured RGB to CMYK using Adobe Illustrator. To do this in Adobe Illustrator you simply do the following:
Goto File > Document Color Mode and check CMYK
this obviously works in reverse from CMYK to RGB should you need it.
A good way to check colours that you have used in your document and make sure they are CMYK is to
Goto > Window and select 'Colour Palette ' once the window is open, click the little arrow top right hand corner and from the drop down menu select 'Small view list' this should alter the default colours within your palette from a visual colour to showing how the colour is made up using its percentages of either RGB
colours or CMYK colours. If you decide a colour is not in the correct format, then double click on it and you can change the colour mode
or adjust the breakdown percentages.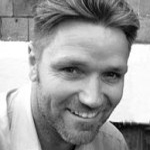 Dean Williams is a design and marketing blogger working for Print-Print Limited, promoting business and building brands through quality print marketing. If you're interested in small business promotion then please get in touch hello@print-print.co.uk