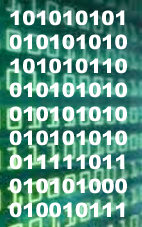 Media convergence is still a fairly new phenomenon, and one which has caught many companies by surprise  For decades industry analysts have been predicting the death of newspapers, books and print, suggesting that digital versions would render them obsolete.  Instead, advertisers and marketers have found that the tangibility of these formats remains important, providing a key point of contact with their audience.
The revolution in mobile technology has been the catalyst for this new media convergence.  Over a fairly short space of time mobile phones became an essential item, a way to stay in touch with your world.  The rise of smart-phones has expanded this even further, providing a permanent and dynamic connection to the internet.  This provides a new role for print; a real world gateway to digital content.  Through QR or Microsoft codes, printed material can link a mobile device directly to web-based content.  More low-tech solutions, such as displaying a website's address in plain text, are now standard practice.
Exclusively digital media can suffer from a perceived lack of value that may well have nothing to do with the quality of the material.  The Seattle Post's newspaper website saw a drop of 20% the week it became web-only.  Rather than becoming obsolete, printed information can be used to add a sense of value when combined with digital resources.  Well maintained data can allow marketers to target specific sections of their customer base, and digital printing techniques provide the opportunity to tailor the content to the interests or needs of the customer.  Further, if customers are provided with a way to interact digitally then you can invest more resources in the web-based content, knowing that the audience will be interested and willing to engage.
There are still those who doubt that print can stand up to the advance of technology, claiming that books will be replaced by eReaders in the same way digital downloads have replaced CDs.  Graham, Staplehurst, senior account director of brand consultancy Milward Brown, stated that in regard to eBooks "The idea of paper will be just quaint and interesting, an occasional anachronism".  The Christmas of 2010  certainly saw a dramatic uptake eReader devices and eBooks.  However, eBooks have a much higher hurdle to jump than digital music did.  A song is a coherent object in itself, the format is secondary.  A book is different, the content does not exist independently of its format.  This applies to all printed material, a poster or a flyer won't have the same effect if you see them on the internet.  Their tangible nature, the way they inhabit space, is a quality which cannot be recreated digitally.
Successful convergence utilises the potential of a range of media formats, using their strengths to build an exciting campaign.  Print can be a gateway to get customers engaged in a dialogue with a company, it can help build awareness and most of all it can provide a sense of permanency and reliability which is often missing from the digital world.  Print and digital can work side by side to the advantage of both.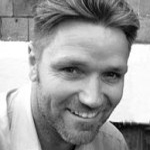 Dean Williams is a design and marketing blogger working for Print-Print Limited, promoting business and building brands through quality print marketing. If you're interested in small business promotion then please get in touch hello@print-print.co.uk