Used well, cheap business postcards can be an effective direct mail method of driving customers to contact you. To get the most out of marketing postcards, though, you need to get the design right, have an effective call to action, and a way to measure return on investment.
You should also use a quality print supplier, use an up to date high quality mailing list, and plan and manage your campaign.
Business postcard design
Successful postcard marketing begins with good design, and good design begins with a clear idea of what you want your mail campaign to achieve. Do you want to drive direct sales, generate leads for your sales staff to complete, promote your online brand, or something else?
Once you know what you want to achieve, keep these tips in mind to design an eye-catching postcard that support your goal:
• Full colour postcards have greater 'keepability,' improving your response rate.
• Simple designs often have greater impact, as they're easier to read from a distance.
• Try not to over sell, remember a Postcard is a taster of your company or organisation, its not a brochure so don't try to cram everything at once, when it comes to Postcards – then less is definitely more.
• Use a font size above 11 points and keep text to a minimum to avoid crowding, you want your cards to have impact, fonts less than 11pt usually indicate you are trying to display too much text and can't fit it all in.
• Use offers and coupon codes to add perceived value.
Effective call to action
Just because you know what you want your customers to do after reading your postcard, doesn't mean they do, unless you tell them. Include a single, direct and immediate call to action, such as 'Call Now,' or 'Subscribe Today,' at the focal point to the sign-off of your design.
Measuring ROI
If you don't track the results of your postcard marketing, or any other marketing campaign for that matter, you will have no idea what is working and what is a waste of valuable resources. Knowing how well each campaign performs is vital for planning future campaigns.
• Use an offer or coupon code to track results, with a different code on each campaign or channel (postcards, flyers, brochures etc)
• Drive customers to a customized landing page, so you can match their experience to the material that brought them to you, and track where they came from at the same time.
• Calculate the Return on Investment using metrics that make sense to you.
Postcard printing
Direct mail marketing postcards are usually A6, or 105x148mm, printed both sides in full colour (for maximum impact. Look for a printer who offers card stock of a minimum of 250gsm, but 350gsm is a better option. A high gloss finish can add a professional touch to any design, while a silk finish can give a touch of sophistication.
You should be able to download template files from your printer's website to make delivering your design in the right format simple. Shop around for a postcard printing company with friendly customer service staff who will talk you through every step of the process if you need help.
Postcard marketing
Postcard marketing is particularly effective at either end of the age spectrum, with younger and older audiences responding well. If you've designed with your audience in mind, postcards offer a way to keep your brand and message in your customer's mind, as they're easily pinned to notice boards, or stuck on the fridge with a magnet.
Send a business postcard with valuable information to existing customers, and a single card could drive repeat sales for months to come.
What makes the difference between a successful postcard campaign and one that bombs? Targeting, and timing. Target your campaign with a quality list, whether it's your own customer list carefully filtered, or a direct marketing list from a broker, make sure the list is current, and filtered to remove duplicates and low value targets.
Managing your direct mail campaign
Time your campaign to arrive on the most responsive day of the week for your industry. If you are targeting small businesses then avoid the end of the month as money is usually tight as most business owners are waiting for payment from their customers. If you are targeting the retail sector, then aim for around the 23rd of each month, which is when most people get paid. If you get this timing right then you'll increase the response, get it wrong and you risk your promotion being put aside for another time, which has the risk of being lost, or worse it's thrown straight in the waste paper bin!
Make sure you have the staff to handle increased enquiries. If your staffing resources are limited, try staggering delivery over a few weeks rather than risk losing sales or leads because you can't answer the phones quickly enough.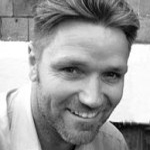 Dean Williams is a design and marketing blogger working for Print-Print Limited, promoting business and building brands through quality print marketing. If you're interested in small business promotion then please get in touch hello@print-print.co.uk