Business success and new office expansion demands a more creative approach for new business networking.
Print-Print are proud to announce that they have recently opened up regional sales offices in some of the UK's biggest cities.
Dean Williams marketing manager for the company said 'Although our customer base is spread all over the UK, we noticed that around 50% of our business from 8 major cities, so in order to capitalise on this we took the step of opening up sales offices in Birmingham, Glasgow, Leeds, London and Manchester."
"The printing industry is usually a good place to witness any recovery from recession, as business confidence grows they become more active with their promotion and marketing and this soon gathers momentum. We had seen an upturn in business towards the end of 2014 indicating the economy is finally lifting itself out of the recession with so we felt it was the right time to expand."
This move has proved a successful one with company turnover increasing by 20% in the first quarter of 2015.
To celebrate the opening of the new offices, Print-Print have created business cards using a local dialect for each of the individual offices. The cards used for their head office near Telford in the West Midlands read 'awlroight' which harps back to the black country (dialect) for saying hello.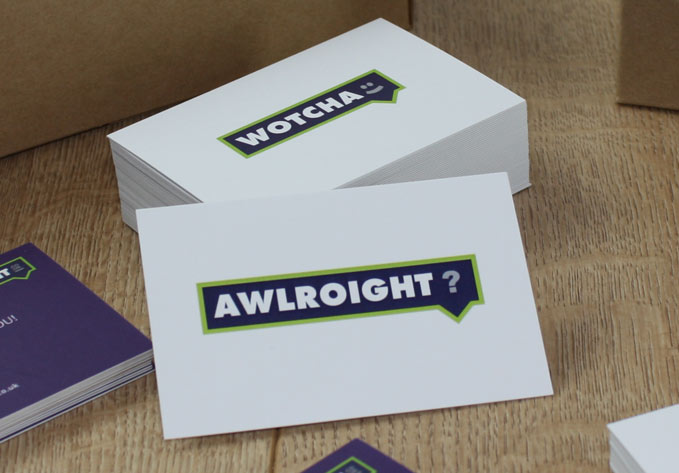 Other offices such as Glasgow have used 'howzitgaun', with London opting for 'wotcha'.
Dean went onto explain how they had to be careful not to upset customers with this idea.. 'we wanted to create a talking point for the sales staff using the cards within their local area. 'it wasn't an intention to alienate anyone or be seen as being too cheeky so we had to be careful which words we chose, dropping greetings such as 'ello me old china' or 'och aye' as it maybe seen as too stereotypical and may offend some people and miss the point entirely"
Print-Print has plans to continue to expand with other city sales offices opening in the future.
If you can see a business opportunity on the horizon but are unsure whether to take the risk, check out our article 'How to assess Business Opportunities'.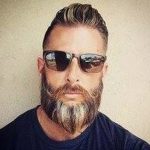 Danny Molt is an all round follower of great design working for Print-Print Limited, promoting business and building your brand through quality printing. If you're passionate about small business marketing then please get in touch info@print-print.co.uk