Everyone likes to increase his or her profile by improving on their job title.
But surely its time for a change, 'Manager of this', 'Director of that' — boring, boring.!! Why not give yourself a bit more oomph and create a talking point with your business cards.
You can appear much more colourful character with such titles as: Sales Wizard, Big Kahuna, Head Honcho or Tech Guru.
In order to be remembered, this is a great idea to create a compelling all be it 'tongue in cheek' personal brand.
Be careful here though. Your title can't sit on the fence between what's considered a humorous talking point and you being taken seriously. A title such as 'God' is going to leave the recipient of the your business card a little worried as to if you are being big headed rather than a light hearted joke, so this could backfire on you. Steer away from anything, which would give the impression you are too hardline and unapproachable, such as 'ball breaker'
"Based on orders placed with us over the last 12 months we have seen a slight change in direction for customers trying to give themselves the edge by being unique" says Danny Molt, head of marketing at printer print-print.co.uk. Titles such as Graphic designer and Sales Executive are no longer enough to grab attention, so 'Design Hero' or 'Sales Ninja' are much more memorable. We are also seeing a rise in people being honest with their titles such as 'Geek', 'Self Obsessed…' or 'Nerd', which if your in the IT business then this does you no harm it actually adds to your authority persona.
Danny traces this steady growth of a more relaxed approach to your job title as being heavily influenced by of social media. "Personalising you profile on platforms such as Facebook and Twitter are to make you appear more cool, or at least to appeal to other people with similar interests. So this is only natural that this type of self personalisation to cross over to other personal promotion vehicles such as business cards."
There is no getting away from it, that a business card is a marketing tool, but of you are based in customer relations, then wouldn't it be a little more interesting to pimp up your title to something along the lines of 'Customer happiness manager' its more likely to raise a smile.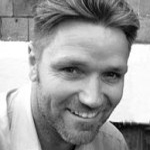 Dean Williams is a design and marketing blogger working for Print-Print Limited, promoting business and building brands through quality print marketing. If you're interested in small business promotion then please get in touch hello@print-print.co.uk