Forecasts from Lloyds Bank predict a 7.3% decline in house prices in 2023, but experts agree that the property market remains robust, while Saville's expects demand for rental property to continue growing exponentially . For property market professionals, there's a lot to be positive about as we start into the New Year – and lots of opportunities to make 2023 the most successful one to date.
With many people having taken time to consider their living situation over the Christmas break, now is the perfect market to create a marketing plan for a January push.
Video marketing
It goes without saying that the majortiy of buyers head straight online when initailly searching for a property.
Any estate agent without a quality web presence isnt going to be around very long. So what can you do to enhance your online brand and make your site stand out from your competitors?
The answer is a virtual video walk through. Having great online images of the property you are selling is essential, but a video really does give potential buyers a feel for their new home.
Couple this with a personalised guided tour from an expert and you have added another dimension to aid the sale. This is not to replace the physical viewing with is almost essential, but it will get more potetial buyers through the door. It irons out issues which may put buyers off, there is so much more that can be shown in a video, much more that can be seen compared to still photographs.
Video is prefect for social media, distributed quickly and efficiently and with little or no cost.
Video courtesy of https://timandersonproperty.co.uk/
Videos have become an increasingly important part of the modern marketing mix and one of the most popular content formats of all on social media. Video provides the ideal medium for showing people around the properties you list, offering guided tours or even commentaries on the property types you specialise in.
There are lots of wonderful ways to get creative with video, and with so many DIY (or near-DIY) ways to craft your video content, and plenty of free places to list those videos (YouTube and Vimeo, for instance), there's no need to spend a fortune, either.
If you're already recording video content, consider how it can be elevated. Drone footage for example can be used to show viewers the wider area, highlighting beautiful or convenient locations.
Including aerial footage also provides a different perspective on the properties you're listing – this can reassure prospective buyers that the roof is in good condition and not in need of repair, for example.
Traditional print marketing is still as solid as ever.
However that said, far from fading into the shadows with the development of digital channels, print marketing is experiencing something of a renaissance in popularity as we move into 2023. Research shows that 82% of consumers trust this form of marketing, making it one of the most impactful ways for you to connect with your audience and give them something tangible to take away from their interactions with your brand.
In this helpful guide, we'll show you how to add print marketing (and a few other tools) to your marketing mix to stand out from the crowd, whether you have a high street presence or operate solely online.
Experiment with QR codes on printed materials
QR codes are everywhere, from the menu at your local pub to adverts in magazines. The reason they are so popular? They are effective, convenient, interactive and can be used to bring digital and printed marketing activity together for even greater impact. This one of the biggest trends in print marketing to date, and a valuable part of your marketing toolkit when used effectively.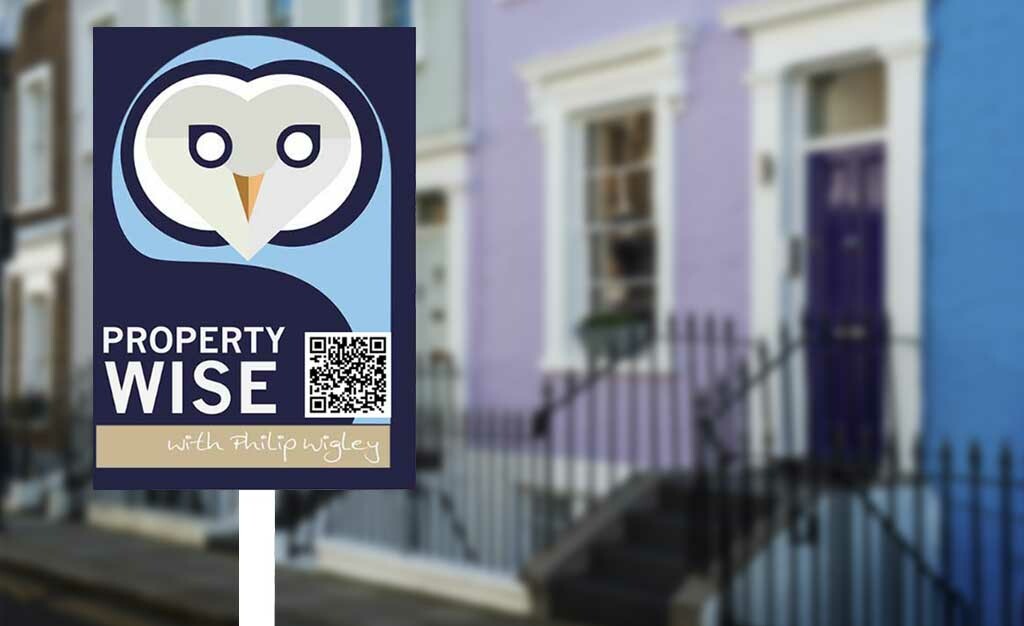 Consider what you can do with your own QR codes. Linking directly to your webpage is by far the most effective way to use them, it saves time for your reader as it minimises the need to search for the property. On property information sheets, a QR code could send the viewer through to the video tour of the property, the listing page or useful information such as a map of the local area.
The possibilities are limitless, they can be added to everything from business cards, sales brochures or even as stickers on the sales board outside the property for instant access to all the information the buyer would need.
Harness transactional printing
This print marketing strategy draws on your transactional data to connect more directly with customers.
A transaction-led approach doesn't have to be complicated or costly. Depending on your requirements, it might be as simple as making sure any direct mail sent to leads refers to people by their first names, instead of using more generic language like Dear Sir or Madam. Other materials you can personalise include statements, receipts, and invoices.
For it to work, make sure you know your audience well so you can respond efficiently to their needs.
Maximise your testimonials
Testimonials are a powerful tool for any business, and for estate agents, where trust is paramount, they really can make all the difference. Word of mouth is such a powerful tool to drive sales.
With research confirming that 77% of consumers always or regularly read reviews and testimonials when searching for a local business, using your customer feedback in as many creative ways as possible is key to standing out in your local area.
Securing new properties to list and avid sellers ready to buy means it is imperative that you establish a reputation for great customer service, efficiency, and transparency.
Of course adding customer testimonials to your website is the best place to start, but sales leaflets, direct sales letters, viewing postcards and property brochures offer futher opportunities, Selected quotes can also be added to your email footers, business cards and shared on your social media. Maksure they are current and 'legit'. There is nothing worser than seeing testimonials which have been just made up, for example having "Mr M, North London says..." won't carry any credibility and do more harm than good. Consider using genuine feedback or testimonial apps such as Trustpilot or Feefo, these allow for genuine feedback which is more trustworthy.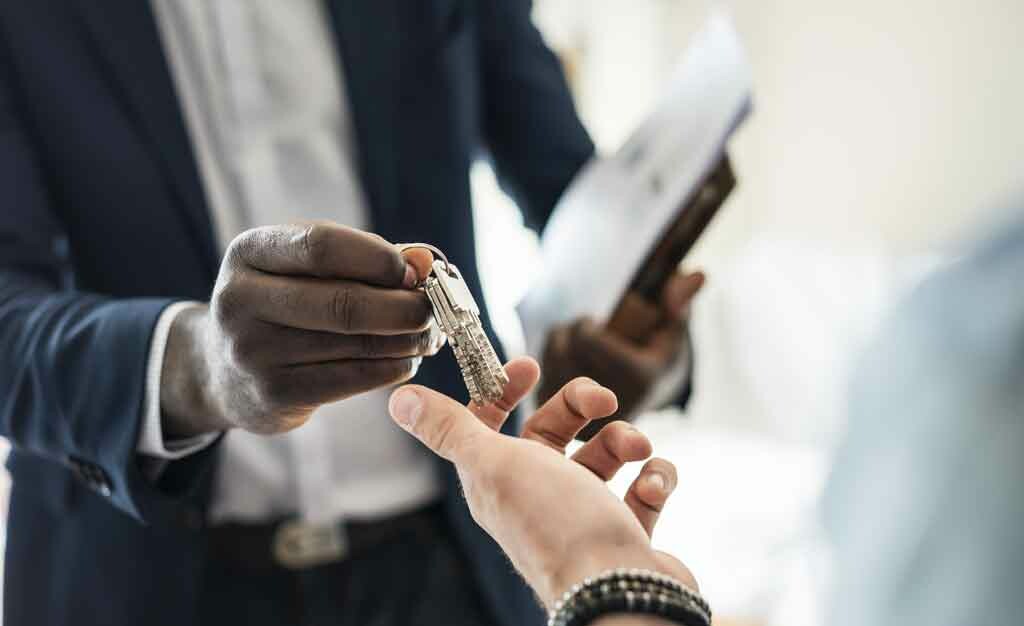 Give your print marketing some texture
This approach ensures your printed materials never fall flat! 3D effects can make a great impression on your audience, with raised logos using Spot UV, textured finishes and details that instantly make your printed brochures and leaflets look more high-end and luxurious.
We particularly recommend this for estate agents who deal with high-value properties, but it's also important not to take your 3D approach too far. And be careful about the type of paper you work with, as it needs to be thick enough to withstand your 3D additions.
Use printed materials to nurture older leads or previous customers.
Accoridng to Forbes magazine, the cost of acquiring a new lead is 5 x higher than that of nurturing existing leads. While your marketing and sales activity will naturally focus on nurturing prospective buyers and tenants looking to move right now, you can concurrently use print marketing to reignite your cold leads. If your lead pipeline is already segmented into different types of audiences, all the better.
Depending on how easy it is to access your customer sales database, then consider looking through it to find patterns of how often your previous customers have moved house to give you an idea of when this is likley to reoccur. Some people move more often than others, more common among younger people, most people have lived in 10 or more homes in their lifetime, Accorinding to the the Independent news paper More than 54 percent of people under 25 have lived in three or more places. It is common for people to move three more times before they reach the age of 45.
Sending a simple postcard to say hello and remind previous landlords or tenants about your services can reactivate those leads and bring them back into your active pipeline. A tangible perosonalised postcard is harder to ignore, easier to remember and stands out more than a standard email alone, making for an effective, budget-friendly tactic that can be deployed through the year.
We hope you enjoyed reading this article? -
if so then you maybe interested in : Flyer Design Advice for Estate Agents.
We've been crafting promotional materials for Estate Agent and Property businesses of all sizes for years. And we've got the scale and flexibility to create personalised marketing to help give your customers the tailored and personal experience they deserve.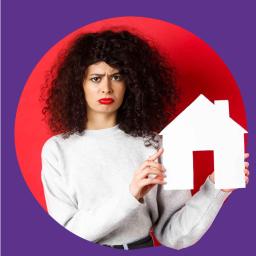 Need help with Estate Agent Marketing?
We understand that unique marketing materials can be challenging. We can help with the design and offer fast, efficient and high-quality printing services.
Browse our flyer and leaflet printing solutions here, or give us a call or email us if you would like to discuss how we can help Call: 01952 850730 or Email us here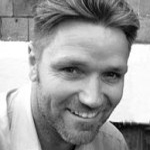 Dean Williams is a design and marketing writer working for Print-Print Limited, promoting business and building brands through quality print marketing. If you're interested in small business promotion then please get in touch hello@print-print.co.uk