Whether you're looking for a new graphic with a fresh, flat modern look to use like clip-art for an InDesign document, or you're a pro graphic designer after editable elements or illustrations for a larger project, free vector graphics are a very useful resource.
Being able to quickly access a library of designs, allowing you to select the right look, saves a great deal of time. This is especially important if you are working on draft ideas that could be returned for substantial changes, you don't want to waste time on simple graphics and illustrations for them to be abandoned on the first proof.
There are many great sites out there that provide a huge variety of vectors. These are usually categorised but if you know what you are looking for, the search option will speed up the process.
Here are our top ten sites, get them saved into a bookmark folder for easy repeat navigation: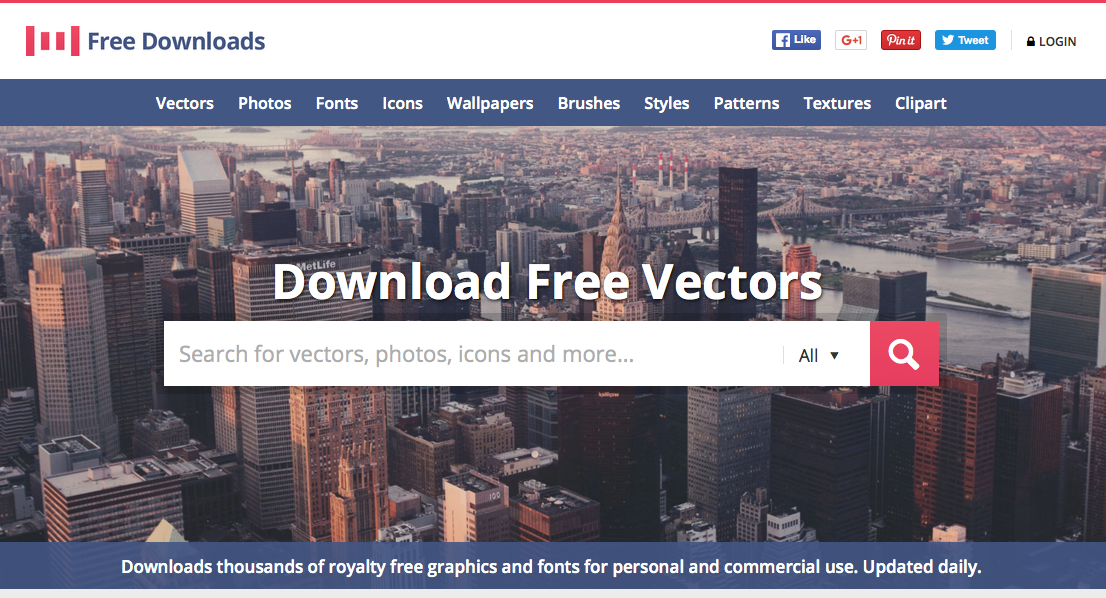 1001FreeDownloads.com
A nice easy to use layout with a big search bar on the home page makes this site simple to find what you need. There are a lot of other file types you can find too, like photos, wallpaper, fonts, brushes and textures, so more on offer than some of the small sites below.
There is just 2 quick clicks to get your download started and any advertising for premium content from the likes of shutterstock is nicely separate so it is easy to see what is on offer for free.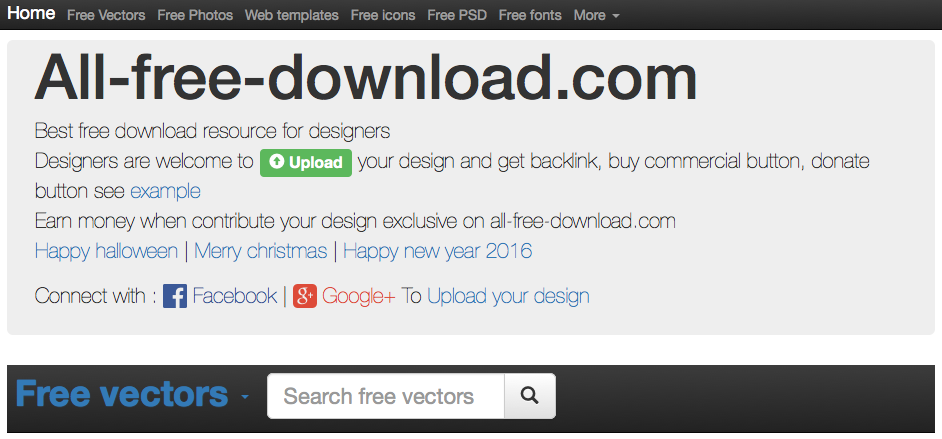 All-free-download.com/
Quick downloads and a variety of work on offer. Some designs require a license for commercial use (although you should always check with all the sites just to be sure) but this is often not very expensive, like $10. There are plenty that are genuinely free and I found it was better to start from the back page and work forward.
There is so much to choose from that you really need to refine your search to save time trawling the site.

All-Silhouettes.com
If you have a particular need for silhouettes then this is an amazing site. Most files include many variants on a theme, like 78 cityscapes or 40+ business people, so there is plenty of options without downloading repeated files.
There are shapes, animals, people, transport and grunge graphics to name a few catagories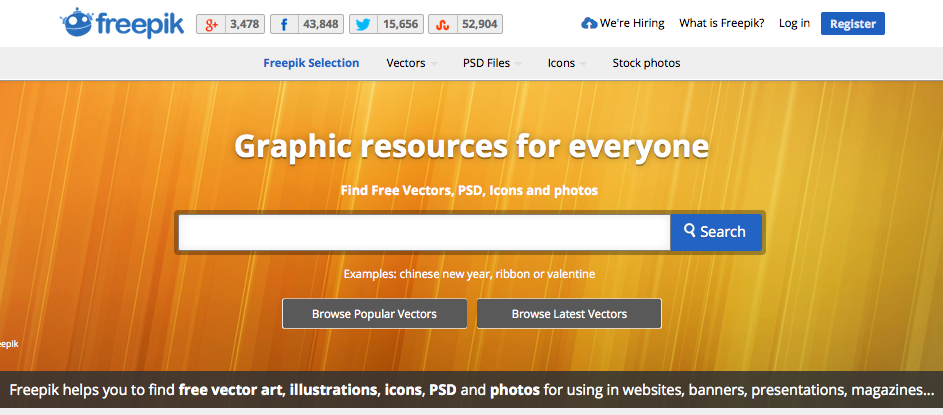 Freepik.com
Another great site with multiple file types available, psd, icons etc. Attribution is required unless you subscribe to a premium account so bar this in mind, especially on commercial projects. You also need to go through 3 clicks to start the download. This seems a mute point but if you are downloading multiple files this could get frustrating. However, this site seems to have the largest selection of all.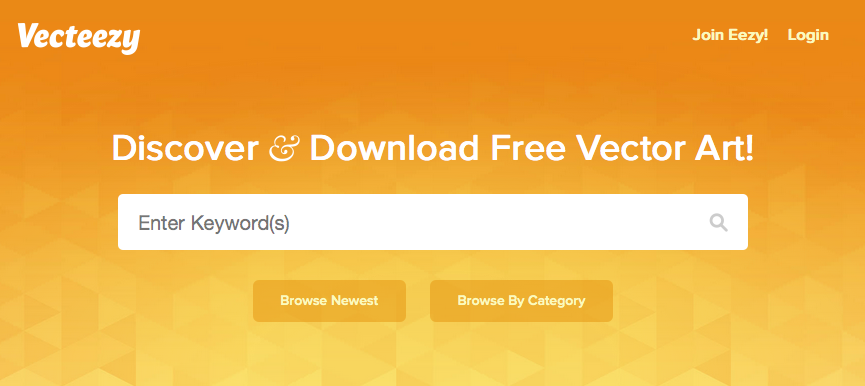 Vecteezy.com
There is a lot to choose from but you need to register for a free account to get more than one download. There is a short wait as they place an advert that last a few seconds before the download starts too. That said, the site is well laid out and you can clearly see which designs are premium or within adverts.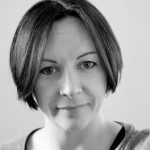 Lisa Cooper is a photographer and marketing writer working for Print-Print Limited, promoting business and building your brand through quality print marketing.
If you're interested in small business promotion then please get in touch info@print-print.co.uk