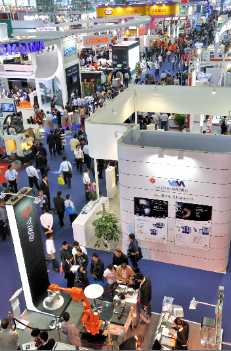 Popular on the continent, trade exhibitions are taking off in the UK as a way for businesses to connect with targeted markets in concentrated bursts. Although exhibiting at trade fairs and exhibitions isn't cheap, done well, it can provide a high return on investment, generating sales orders and new working relationships for months if not years to come.
Trade fairs may be business to consumer focused or business to business. Most B-2-B trade fairs have conferences attached, giving delegates time to network and catch up on industry innovations.
While attending a trade exhibition can be rewarding, exhibiting at one can be a costly mistake if it isn't done professionally. It's not something you can outsource, it requires careful planning, training and investment. Moist importantly, it puts your business' reputation on the line, and failure is both public and humiliating.
Common mistakes include failure to set clear objectives for the exhibition, and exhibiting at the wrong time and place. Not understanding the dynamics of trade shows and creating an intimidating stand that repels rather than attracts visitors, and having poorly trained staff manning the stand are also signposts to failure.
Know what you want to achieve?
As with all marketing and promotion activities, having a clear goal before you begin is crucial to success. Whether you want to move product, generate sales orders, collect leads, launch a product or service, or raise brand awareness, set your target before anything else, and decide on measurable metrics (units sold/ordered, leads collected, questionnaire responses, competition entries etc.) Knowing what you want informs your exhibition choices, stand design and even staffing.
Exhibit in the right place
Obviously, you're not going to exhibit a B-2-B stand at a consumer fair, or launch a sports product at a book fair, but finding the best places to exhibit is more nuanced than that. Consider location, timing and audience.
London fairs, even smaller ones, may be better attended than larger regional shows by media representatives, due to the concentration of traditional media in the capital. So, if your goal is to generate media coverage, you might stand a better chance exhibiting in London. If your target audience are manufacturers, the West Midlands convention centres may be a better option.
Consider the lead time for the industry when launching products, too. While you wouldn't exhibit Christmas products in June to the general public, if you're selling to wholesalers or publishers, you might be behind the wave and need to aim even a little earlier.
Ask exhibition organizers for figures and visitor profiles from previous years and speak with repeat exhibitors. They may be able to help you understand the dynamics of the event and what to expect in terms of visitor numbers.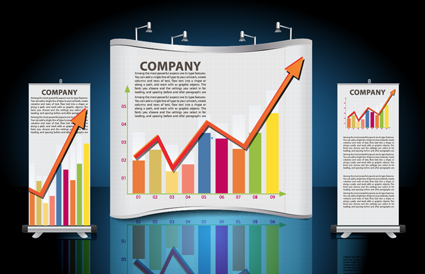 Start small and overestimate costs
As a general rule, it's estimated the overall cost of exhibiting is three to four times the cost of the stand.
Check what is included, as in some cases it may be nothing more than space and an electrical socket.
Other event organisers may include stands or modular furniture, and lighting. You need to know what you will have to provide yourself.
Spaces near the entrances generally cost the most, with corner stands, and those around the perimeter costing more than stands in the central isles, where many visitors never venture. Start with a modest stand in a cheaper location and treat your first exhibition as a learning experience.
Remember to factor in travel and accommodation costs, productivity lost due to staff attendance, marketing and printed promotional materials and any other equipment you might need, to help assess the return on investment afterwards.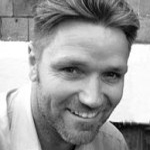 Dean Williams is a design and marketing blogger working for Print-Print Limited, promoting business and building brands through quality print marketing. If you're interested in small business promotion then please get in touch hello@print-print.co.uk