When you have children you cherish the milestones, their first word or step to their first day at school. Although you love every spaghetti glitter art explosion stuck up on the fridge, the mountains of creations from home, nursery and school can become overwhelming.
It isn't practical to keep all of this work but disposing of it can make you feel quite guilty. Even when you keep the best pieces they often get damaged over time in storage, things fall off and crayon gets smudged.
There are some things you will want to treasure and pass on to your children in the future, to remind them of their innocent, unrestricted imagination.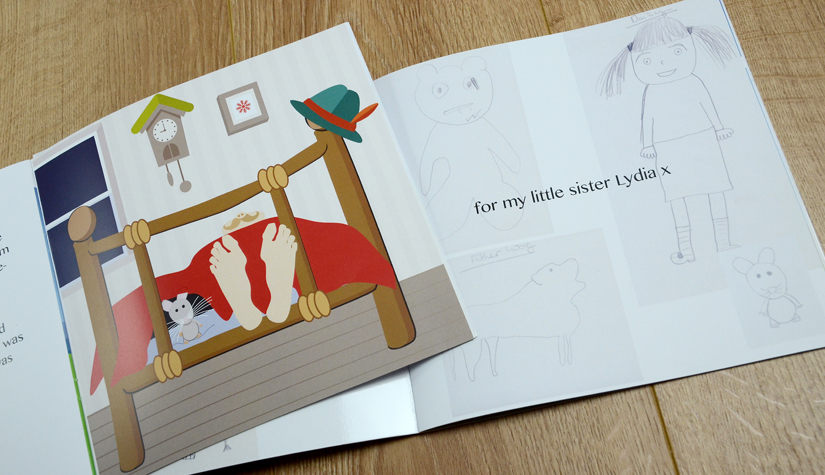 When Dean, Print-Print's Managing Director read a story his 9yr old daughter had written and illustrated at school for her little sister, he knew it was one of those things you should treasure. His younger daughter was ill at home with Chicken Pox so the story had been written to cheer her up. Dean wanted to see the story in a book, a book the family could share for years to come and that his older daughter could read to her sister while she was unwell.
Having a printing company at his disposal, he was able to make it happen. Dean wanted the book to look like it had come of the shelf in the bookstore, as though his daughter was a published author, so that she would be inspired to continue writing for many years.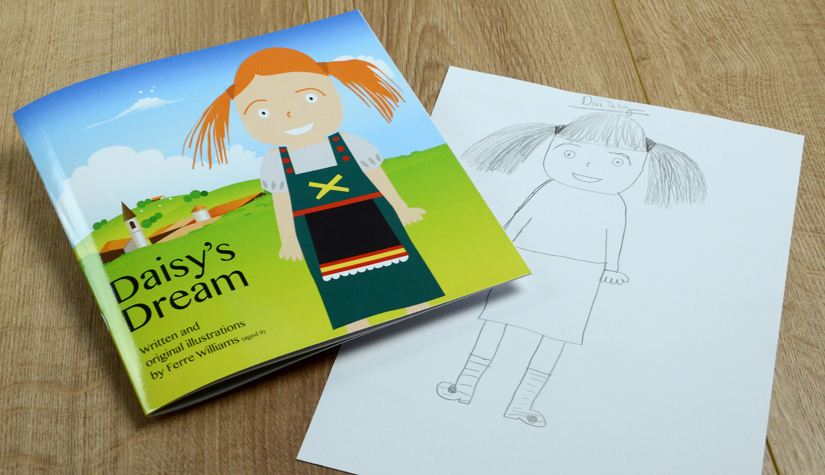 He used his daughter's illustrations to create digital artwork by colouring the original sketches and adding backgrounds to enhance the story. It took him 3 days but his daughter loved seeing her characters developed and brought to life in a professionally printed book.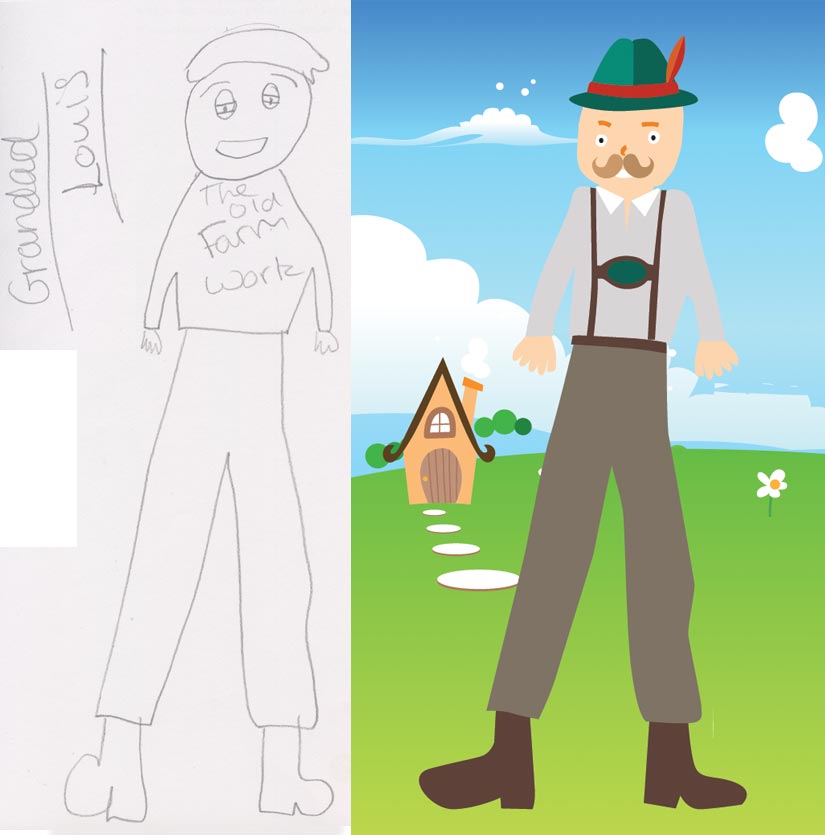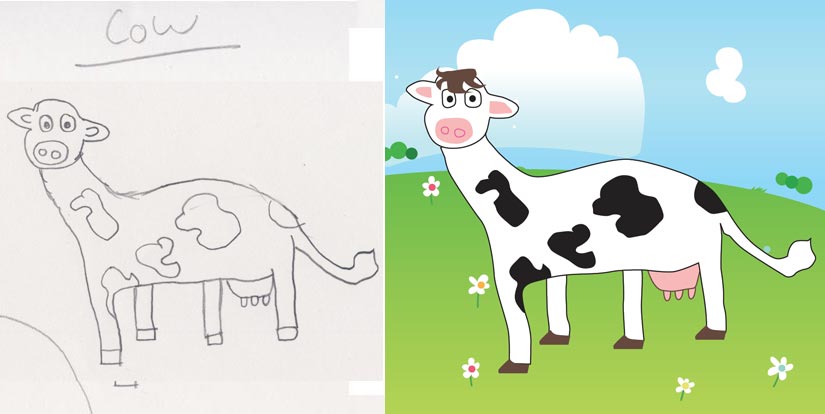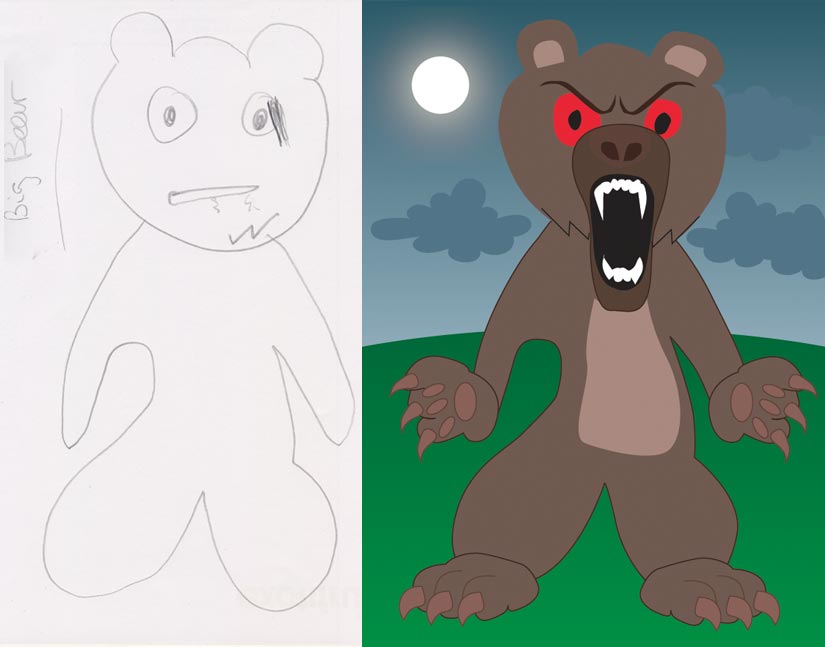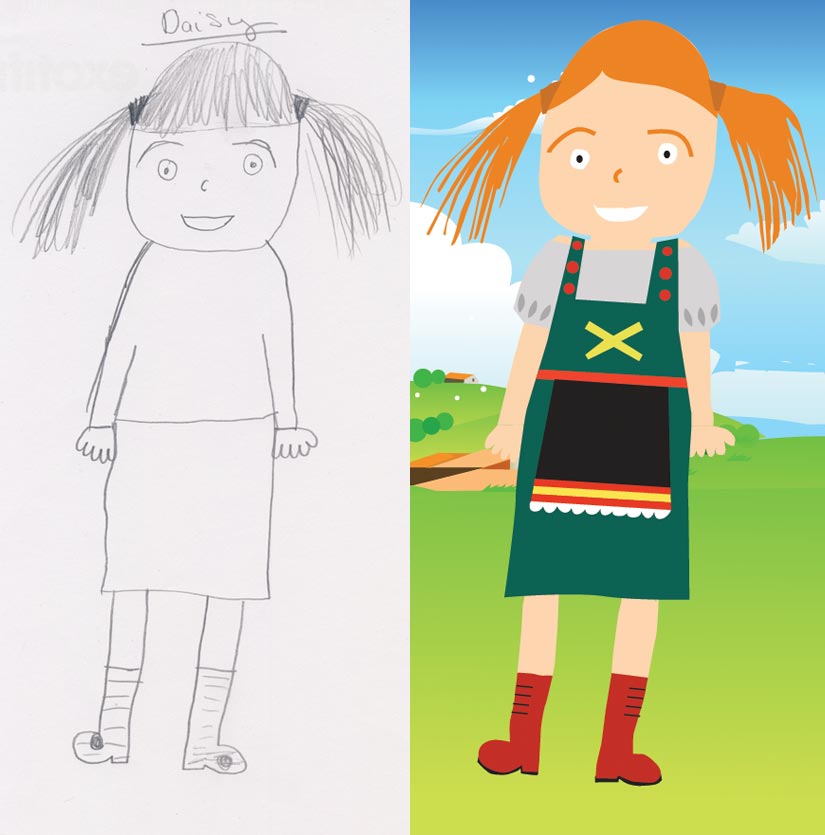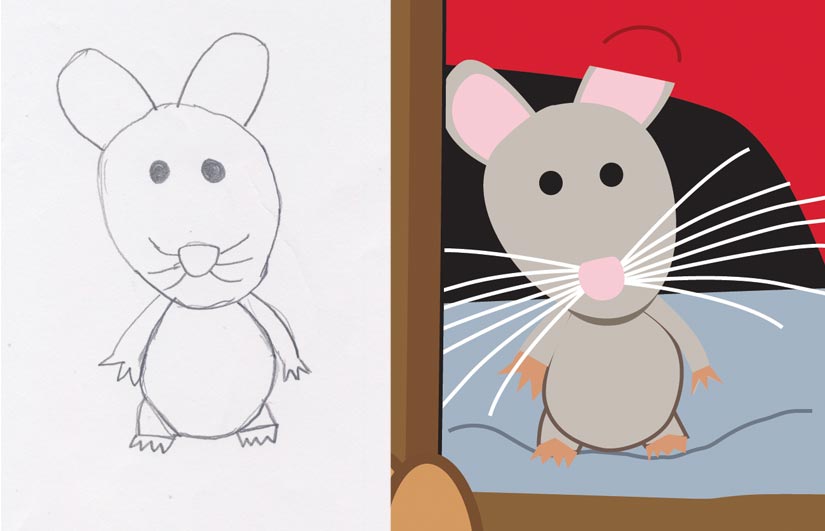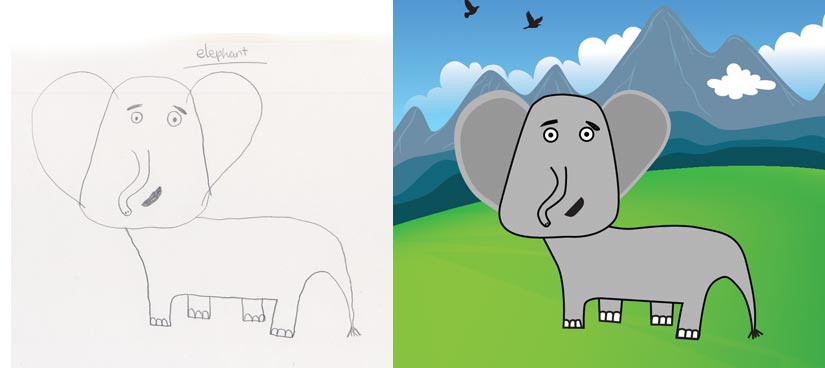 If you are inspired to create a booklet or want a keepsake of your child's work, check out our booklet printing options.
Would you like your child's story and drawings converted into a full colour illustrated book? Prices start from £40.00+VAT per illustration and £45.00+VAT for converting the story into a book. Get in touch hello@print-print.co.uk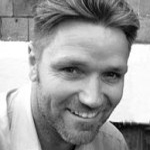 Dean Williams is a design and marketing blogger working for Print-Print Limited, promoting business and building brands through quality print marketing. If you're interested in small business promotion then please get in touch hello@print-print.co.uk