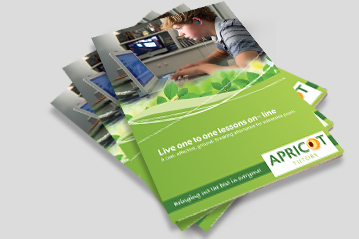 Get the design of your brochure right and it can be a fantastic sales tool for your company, prepping new clients before you even speak to them to open their minds and wallets to do business with you. Get it wrong, though and it can be an expensive drain on stretched resources.
If yours is a small business with a limited advertising and marketing budget, the challenges are multiplied. Even if you have the time to step back from your day-to-day activity to put the brochure together, chances are your access to design and copy-writing specialists is restricted too.
Fortunately, we have 7 tips to help you ensure the time you put into creating your brochure isn't wasted effort.
1. Understand Your Audience?
Look at your existing customers for things they have in common. Focus particularly on the twenty percent of customers who do the most business with you, as you want to attract these kinds of people. Does your customer base have a gender bias? What is their age range and average age? Are they corporate clients, small businesses or consumers? Those are your demographics.
Now think about the kinds of questions these customers ask. What problems do they have that your product or service helps them solve, and how do you do this? If you're not sure, ask your customers or sales staff for input. If your brochure answers these questions, it will start pre-selling for you.
2. Understand the Purpose of Your Brochure?
Do you want it to generate sales, or to pre-sell interested prospects and generate leads your sales staff can convert? A brochure alone may be enough to generate sales on low-ticket items, but potential customers may need contact that is more personal before they pay out for big-ticket items. It may sound obvious, but if you don't have a clear idea what you want customers to do when they finish reading your brochure, you'll have a hard time coming up with an effective call to action to get them to do it.
If your brochure needs to fulfil pre sales and after sales customer service roles, you'll need to design it carefully and check it from both angles to ensure it meets those needs before going to print.
3. Get Other People Involved
Even if you're a one-man-band responsible for every aspect of your business, you can still call on existing customers for advice. If your business is small enough, get input from everyone, and respect what they have to say. If it's a bigger company, get someone from each department to look it over and tell you if there is anything they would change. You might not make every suggested change, but at least you won't go to print and then get a brilliant idea when it's too late.
4. Use Copywriting and editing services to polish your work?
When you come to write the copy for the brochure, write in a language and tone that is appropriate for the intended audience. While good copy is the most important aspect of effective sales and marketing communications, and you might not think you're a great copy writer, you should have a stab at it yourself before calling in an expert. Nobody knows your business better than you, and if you've done your research, you know what the brochure needs to cover. So get the basics down, including a call to action for every intended result you want from it.
Once you have the basics down into a rough draft, that's the time to get an expert involved. Pay a good copywriter to go over your pitch and reword it without changing the message, and it will pay dividends in improved results. Don't forget to get the brochure thoroughly edited and proofed before printing, either, as you want to present a professional image. Check, recheck and check again, and have other people read it through, as you'd be surprised at the errors that can slip through several edits. Don't be blinded by copy when proof reading, its amazing what can be overlooked if you read something several times. Be especially vigilant about checking phone numbers and website and email addresses.
5. Plan an Effective Design and Layout?
The wording of your brochure may account for up to 80% of its success, but if you don't get the design and layout right, you might never get potential clients to read it, or even worse, they might find it confusing and counterproductive. Unless you're a design expert, try using a template designed with your industry in mind, or pay a professional to create a layout for you. You can always reuse it to spread the cost over time.
When it comes to preparing the brochure in a format the printer can use, ask the printer for a downloadable template, and ensure you understand technical considerations such as file formats and bleed sizes if you plan to do it yourself.
6. Find a Reliable Printer?
If you're new to preparing materials for print, you should be able to ask questions and not be treated like an idiot. A quality printer will recognise that you are new to it and help you through the learning curve, because he knows you could become a life-long customer and business partner.
Look for a business that offers to take the stress out of the whole process by project managing for you, who keeps you informed every step of the way and who offers you a great deal. You need to know your printer will deliver your brochure up to the highest standards, on time and without unexpected extra costs.
7. Track your Return on Investment
You need to know if what you're doing is working so when it comes to time to reprint, you know what to change and what to keep. Use tracking codes on all your printed materials and make a point of asking for them in your communications with customers. Keep records, so that you can calculate your return on investment from your brochure and other printed materials.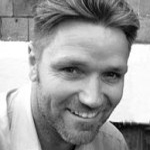 Dean Williams is a design and marketing blogger working for Print-Print Limited, promoting business and building brands through quality print marketing. If you're interested in small business promotion then please get in touch hello@print-print.co.uk