For the SME, achieving marketing success can be a challenge. Striking the balance between the investment and the return can be tricky. The biggest impact comes from monitoring metrics and revising the tone of different marketing channels.
But there are things you can do that are relatively cheap and effective promotional activities. The key is to vary your channels. Try not to rely to heavily on one communication method, like directory listings.
Each available channel has its own nuance. You can tailor your message to suit the demographics of that audience. The difference between a post on a Facebook business page and an article in the local paper can be dramatic. Try these 5 different promotional channels and flex your marketing message.
Follow up promotion
Whether you sell online or have a bricks and mortar store, you can use follow-up promotion to gain repeat business. The form your follow up marketing takes will depend on your business type.
You can have an add to order function after someone has completed checkout to prompt forgot items or thing removed form the basket at checkout. This is a last minute change of heart option to avoid additional postage costs.
When you send out order confirmation emails you can include a special offer or link to products related to the items ordered. Follow this up with a printed offer in the packaging of the despatched order for maximum effect.
If you're a bricks and mortar branch, you can include promotional materials in shopping bags. A brochure will be a lasting reference for the customer and will remind them about you next time they want to go shopping.
Direct mail
Putting your company physically in the hands of your audience will make you more credible and build trust. Direct mail creates a tangible reminder for potential and existing customers to keep as a great way to stay in their thoughts. That can be a postcard, leaflet or full product brochure.
Direct mail can take the form of selective door-to-door leaflet distribution or addressed and mailed marketing materials. You may have a local target audience in mind or be using an existing customer list, the more you match your message to the target group the better.
Consider the demographic carefully and alter the language & visuals or offer to suit their needs and catch their attention. This more specific and tailored the message the better the results so take your time and understand your audiences.
Email Newsletters
Building and maintaining an email subscribers list is a genuinely good investment. It can all be automated so there is little time required in managing the data. But you will need to create content, write copy and produce visuals to get that professional look.
Once you get into the swing of a monthly newsletter you will find it takes no time at all. You can reuse the same template over and over with an established header, styling and theme. Then all you need do is update the content, post new blog article links or news and offers.
Email newsletters are a great way to keep your company in front on the people who have already had contact with you. Not all your subscribers will be customers, they may have found you while researching. If your product or service is a big investment, you need to keep contact with them over the months that it might take to make the final decision.
Social & blogging
Social media is great for that personal touch. It is a very effective tool for building a relationship with your customers. You can create a personality for your company, following guidelines for posts to maintain a consistent voice.
Through social media you can promote your blog or other content, news and events. Your blog will allow you to create useful advice and tips, share news or become a thought leader in your industry.
With your blog and social channels it is important to consider how you want to be perceived before you start. You can be professional and formal, relaxed or use humour.
Building brand loyalty is easy with social, you are in peoples personal space. You are one click away from a like or share, propelling you in front of a potentially perpetuating audience.
Keep an eye on opportunities to tag onto current events. Check out this example from food chain Iceland in response to the England vs. Iceland football match. Over 25K retweets and 19k likes is a huge success.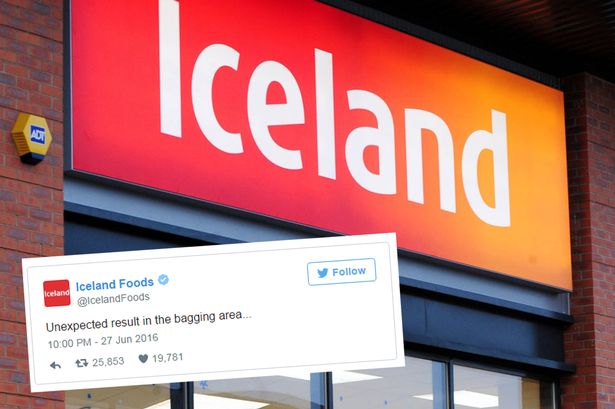 Press release
If you have something new to talk about it is well worth creating a press release. This is especially true for local businesses with something of impact in the community. If you have landed a new contract or are expanding to create new jobs this is something to shout about. You can use a press release to talk about your involvement in community events or charitable work you are doing.
Don't be afraid to ask for a link in online articles to your website. Not only will you increase traffic and potentially sales, but the link could be a great bonus for your Google search ranking too.
If you have found this useful, check out our article on 'Online Advertising with Facebook' for more marketing tips.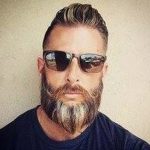 Danny Molt is an all round follower of great design working for Print-Print Limited, promoting business and building your brand through quality printing. If you're passionate about small business marketing then please get in touch info@print-print.co.uk