Social media and pay-per-click (PPC) advertising are popular choices for general marketing and promotional purposes, but they are not always the most effective options when catering to a specific niche. If you want to reach people with a special interest in your particular niche, you need to focus your efforts on building your reputation as an expert in your field. Here are four ways to reach a wider audience in your niche.
Write a Column
Many popular websites and online magazines are on the lookout for experts and commentators on interesting topics. Online magazines need a constant stream of new articles and regular columns to keep their site fresh and relevant. If you have expert knowledge or valuable experience in a particular area, contact popular online publications to see if they would be interested in giving you a regular column. The increased exposure and opportunity to build a solid reputation will be well worth the time and effort it takes to write a column.
Submit Guest Posts
Writing guest posts for other websites and blogs used to be an effective link building strategy, as most blog owners allow contributors to add a link to their website. Changes to Google's algorithms have reduced the effectiveness of guest posts for link building, but they can still be extremely useful for driving traffic to your website and helping to establish a solid reputation. Choose high-quality blogs that focus on your niche, rather than more general topics.
Start a Special Interest Group
Special interest groups can be highly-effective when trying to gather an audience, particularly when you are starting a new business, website or blog. There are many different platforms available that allow you to host groups, so you will need to consider the best option to suit your audience. Social media platforms like Facebook, LinkedIn and Google Plus provide their own structure for creating and maintaining groups. Alternatively, you can set up a forum or dedicated website to enable your group to communicate and share ideas.
Offer Something of Value
Freebies, special offers, discount codes and free-to-enter competitions can be powerful motivators that help to drive traffic to your website. Incentives like these are often widely shared and talked about on social media, helping to bring further visitors to your site. Once you have the attention of your website visitors, you need to capture their email address and other useful information. Competitions, free products and other valuable items often inspire people to sign up to your mailing list.
If you have a niche website, blog or business, it can be difficult to target your intended audience, as social media and PPC advertising are not always effective when marketing within a specific niche. Building your reputation as an expert is one of the most effective ways to reach a wider audience. Writing a column, submitting guest posts, starting a special interest group and offering something of value are all effective ways to build your reputation and drive traffic to your website.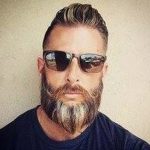 Danny Molt is an all round follower of great design working for Print-Print Limited, promoting business and building your brand through quality printing. If you're passionate about small business marketing then please get in touch info@print-print.co.uk