Marketing is an essential part of any successful business. A great product or service won't do you much good if no one knows about it. One of the most effective marketing tools is customer referrals and recommendations.
There have been many studies that have proven the majority of online shoppers check reviews before making a purchase. Not convinced about how important referrals are?
Consider why Amazon has invested so much energy into creating a good way for customers to leave feedback and reviews. The Smartphone app stores with their focus on customer reviews are another big example.
As a business owner, there is only so much strength and reach your personal actions can have. Any praise from a happy customer, can skyrocket your conversion rates and make a higher percentage of prospects into buyers. The power of word of mouth cannot be underestimated.
So how do you go about asking for customer referrals?
1. Make Your Customers Happy
The most important rule of encouraging user reviews is simple. Satisfy the customer, and over deliver whenever possible. By providing the very best product or service, you gain the trust and respect of many customers. If you can achieve this, then the job of generating good referrals becomes much easier.
This shouldn't be a marketing strategy you tack on at the end of the selling process. Encourage user feedback throughout the entire customer interaction process. Always keep these questions in mind, to keep your business processes on track.
• Have you given the customer the motivation to interact?
• Do you understand the customer's problems?
• Are customer concerns being answered and resolved proficiently?
It comes down to meeting the requirements of customers and managing their expectations. When a customer is delighted with the results they get, you now have a potential ambassador for your product or brand.
2. Ask for Referrals at the Right Time
Timing is everything. To get a valuable customer referral, you need to know when to ideally make the request. If your product or service allows for quick results, then asking for a review soon after purchase is the best approach. The benefits of the product will be fresh in the customer's mind and they will be all too happy to make a recommendation. In other cases, you may need to allow for more time before making the referral request.
There are many ways of gathering and storing customer referrals. Make full use of each of these methods as appropriate for your business. These methods include:
• Face-to-face conversations
• Over the telephone
• Through email
• Aggregate reviews with third party sites
• Integrating customer testimonials on product page
Your aim should be to get all your customers to leave you a review. It doesn't matter whether they have positive or negative things to say. This kind of interaction can allow for issues to be identified and resolved. An angry user can be turned into a happy customer, if you put this plan into action.
3. Don't Be Too Demanding
Subtlety is the best method. Making an overly direct request to gather more business from existing customers, will be a big turn off. No one likes to be put on the spot, so give your customers the respect they deserve.
Focus less on your product, and more about the problems it can help resolve. After a customer has expressed their satisfaction, you can slowly steer the conversation to find out if a referral is possible.
4. Always Follow Up
Don't forget to thank customers who put the effort into writing a review or sending a testimonial. Proving a referral takes time and effort, which a customer is under no obligation to carry out.
Just because so many business processes are automated, doesn't mean we should completely lose that personal touch. Acknowledging your best customer's will help your business both directly and indirectly, and keep you on the road to marketing success.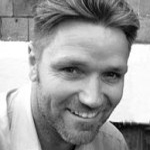 Dean Williams is a design and marketing blogger working for Print-Print Limited, promoting business and building brands through quality print marketing. If you're interested in small business promotion then please get in touch hello@print-print.co.uk