A New Year is upon us already and I'm betting I'm not the only one who is still behind on last year's resolutions! But one thing we will be doing at Print-Print again this year is getting organised (even though this blog post is 2 days late!) Because organising both your workload and your life will not only make you feel better, but also help increase productivity. Here's 5 things to help you get busy for 2015…
1. Write it down – We know it sounds obvious but putting all your ideas down on paper, or a fancy, colour coded spreadsheet, will help you see things clearer. Also remember to break down larger tasks into smaller, bite-sized chunks. This will not only make things less scary, but you will have a great sense of achievement every time you tick an item off! (Just try not to loose the list)
2. Get motivated in a morning – It is a common fact that most people are more productive in the morning. Therefore rearrange your schedule to put all the complex tasks in the morning, after your coffee of course, and you will sail through them. Then leave the little jobs till the afternoon when your energy may start flagging.
3. Importmentalise – (not sure if that's a word but thought it better than just Prioritise) This obviously runs along side scheduling, but you do need to prioritise your tasks for the day. Whether you work on a 'top 3' bases or not, you need to make sure your tasks are reasonable and can be achieved. It is also a good idea to give yourself a personal deadline, if no actual deadline has been given to you and this will encourage you to get things done!
4. Time management – It's easy to put off starting tasks because you've decided 'it will take to long'. So why not estimate how long you think it will take and then time yourself doing it. You will know doubt find it didn't take as long as you thought!
5. Daily Re-cap – Before going home for the day, take a look at what you have accomplished. Tick off the things you have done and your list and feel smug, sorry, proud of what you have done or not done, whats tomorrows priority?
Please let us know your tips for a New Year kick start, or just share your resolutions.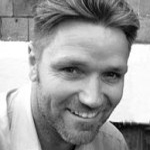 Dean Williams is a design and marketing blogger working for Print-Print Limited, promoting business and building brands through quality print marketing. If you're interested in small business promotion then please get in touch hello@print-print.co.uk