Business Tools to Boost Your Management, Productivity, and Engagement
If you are starting a new business you're probably thinking of investing your money the smartest way possible. If it's in the digital field as a tech company, you might think it's just time invested, right? But this is the one thing you'll never get back!
That is why you need the best business tools to help you save as much time possible. Tools like a logo designer to start your brand or organize your busy days with clear tasks.
Resources all startups needs to be aware of
It all starts with a great idea, but that is not enough. You must now enter the complicated process of making it real. Not only do you have to work on bringing your idea to life, but you also have to share your time and goals with your team.
First steps for a company
Clearly identify what problem you are solving with your startup and why you are different from others that you might get compared to. This will also help you create that perfect pitch since you will be very aware of the solution you offer and your customer segments. You must create a lean canvas and start thinking about how will you create a logo.
Identifying talents in the team matters
Analyze who is in your team, their skills or talents, and make clear to them the flow they must follow in order to grow these skills. Part of the leader's job is to provide good guidance, develop talent, and, of course, understand all the details of the startup. We've gathered ten of the best tools to make the most out of everyone's talents, check them out below!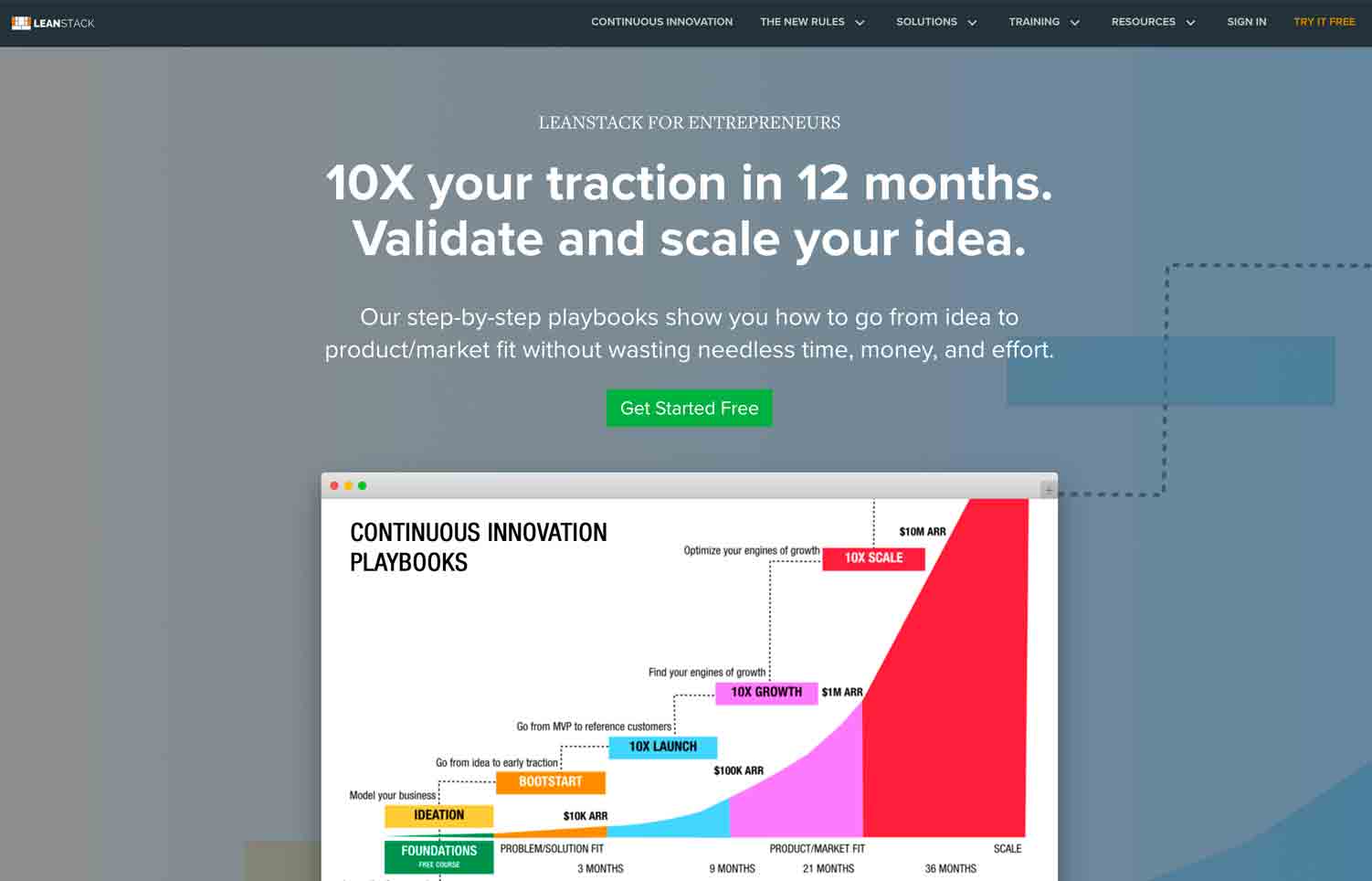 1. Lean Stack
Lean Stack is a tool that lets you have access to a one-page business plan template that will help you divide your idea into key assumptions using 9 basic building blocks. Not only do they have this tool, but they also have courses, masterclasses, coaching certifications, and boot camps that may be very resourceful to you.
2. Asana
Asana is an online platform that lets you keep track of your goals, assign tasks, link documents and stay in touch with your team for maximum efficiency. Try out the tool using their free trial and start setting those deadlines.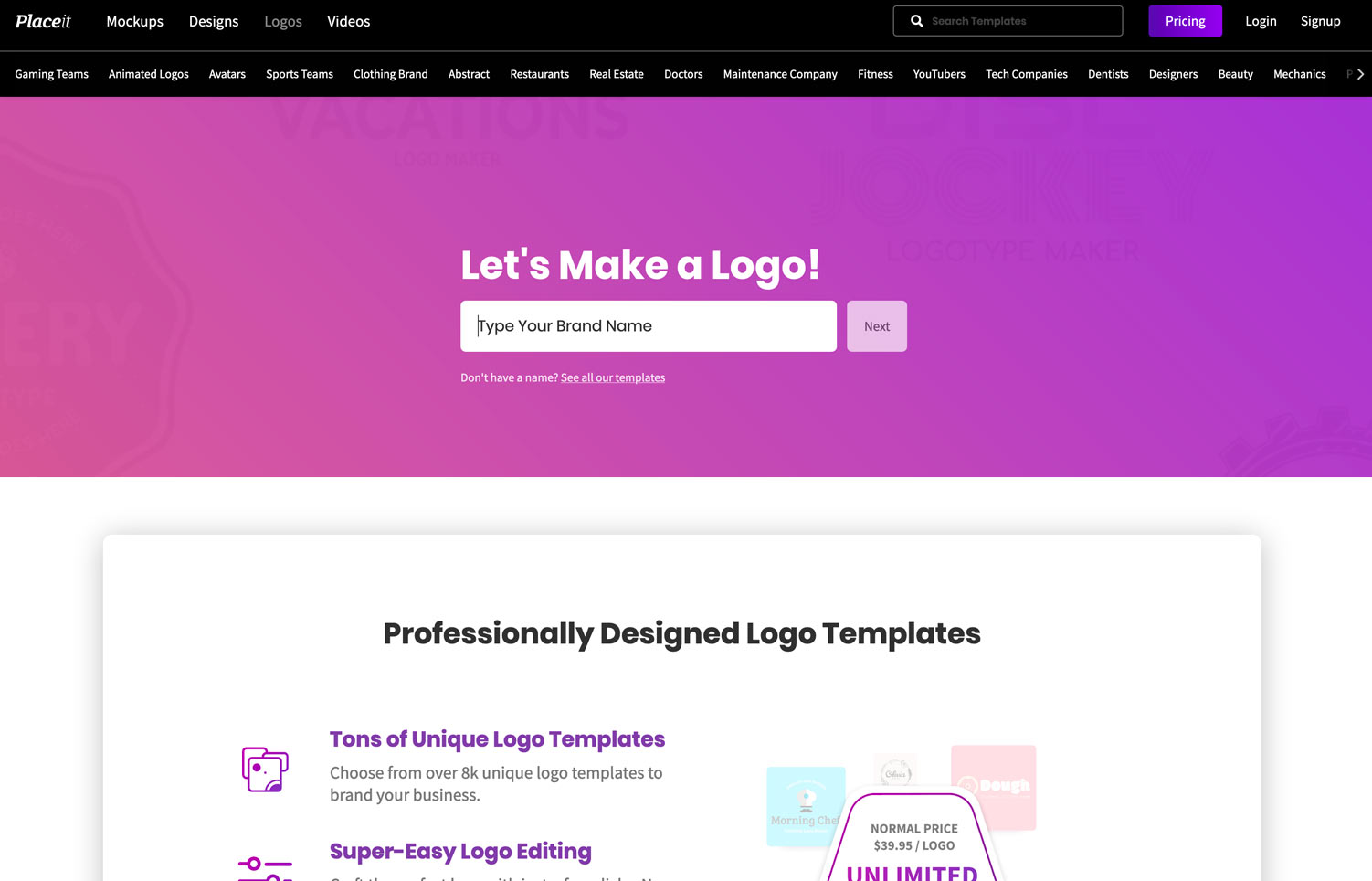 3. Placeit's Logo Maker
If you don't have a designer on your team, then Placeit's logo designer tool is for you. Start by creating your own business logo or startup logo with a template that suits your idea. Once you pick one you like, select your favorite font, colors and icon. Once your done personalising it, click download and that's it! Alternatively, Website Planet is another unique online logo design companies which offers a very similar free logo services.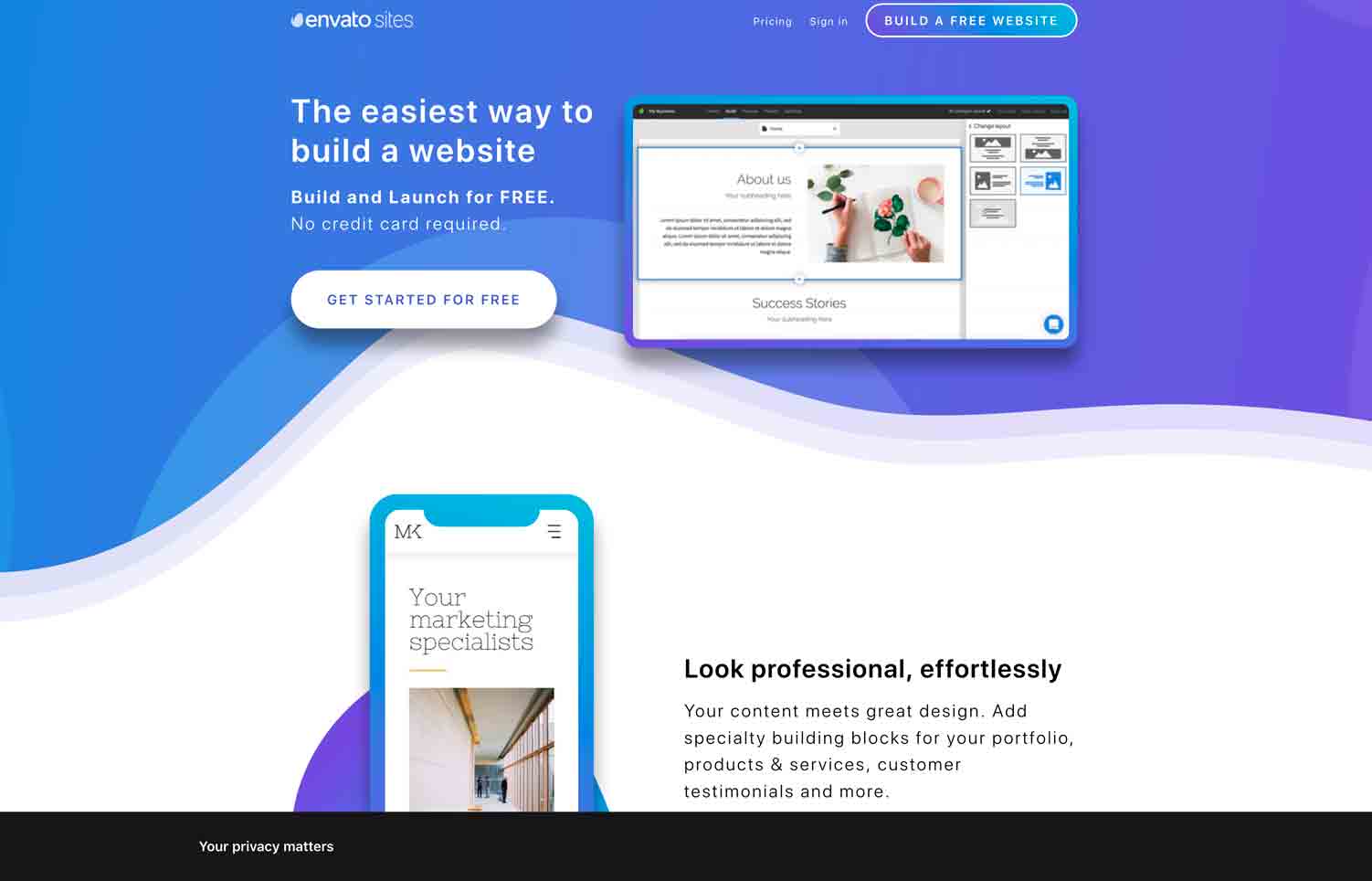 4. Envato Sites
Build and launch your website for free. With Enavto sites – just select your favorite theme, font, and colors and then fill it in with your content. You'll have a website ready in minutes. Connect it to other apps that will make your entrepreneurial life easier like Paypal, MailChimp, YouTube, Zendesk, and many others.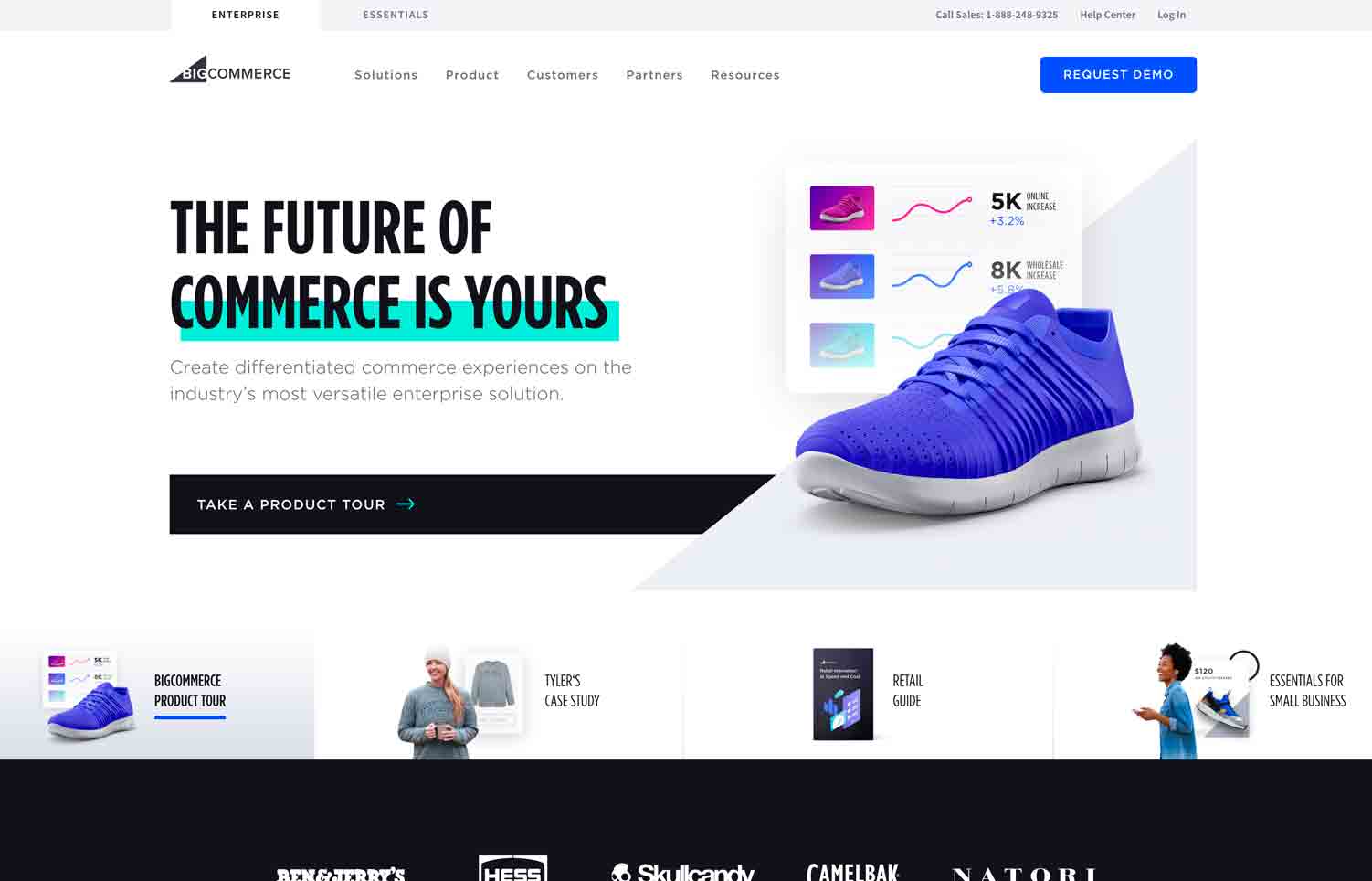 5. Bigcommerce
If your startup is an e-commerce business, this platform will help you a lot so that you don't have to start from scratch. Design your page, choose your shipping options, choose your payment providers, and access analytics so you can make smart decisions. You can start with a free trial.
Tools for Everyday Operations
These are the day to day basic apps you should use to stay in contact with the team, as well as sharing and accessing information in the easiest way.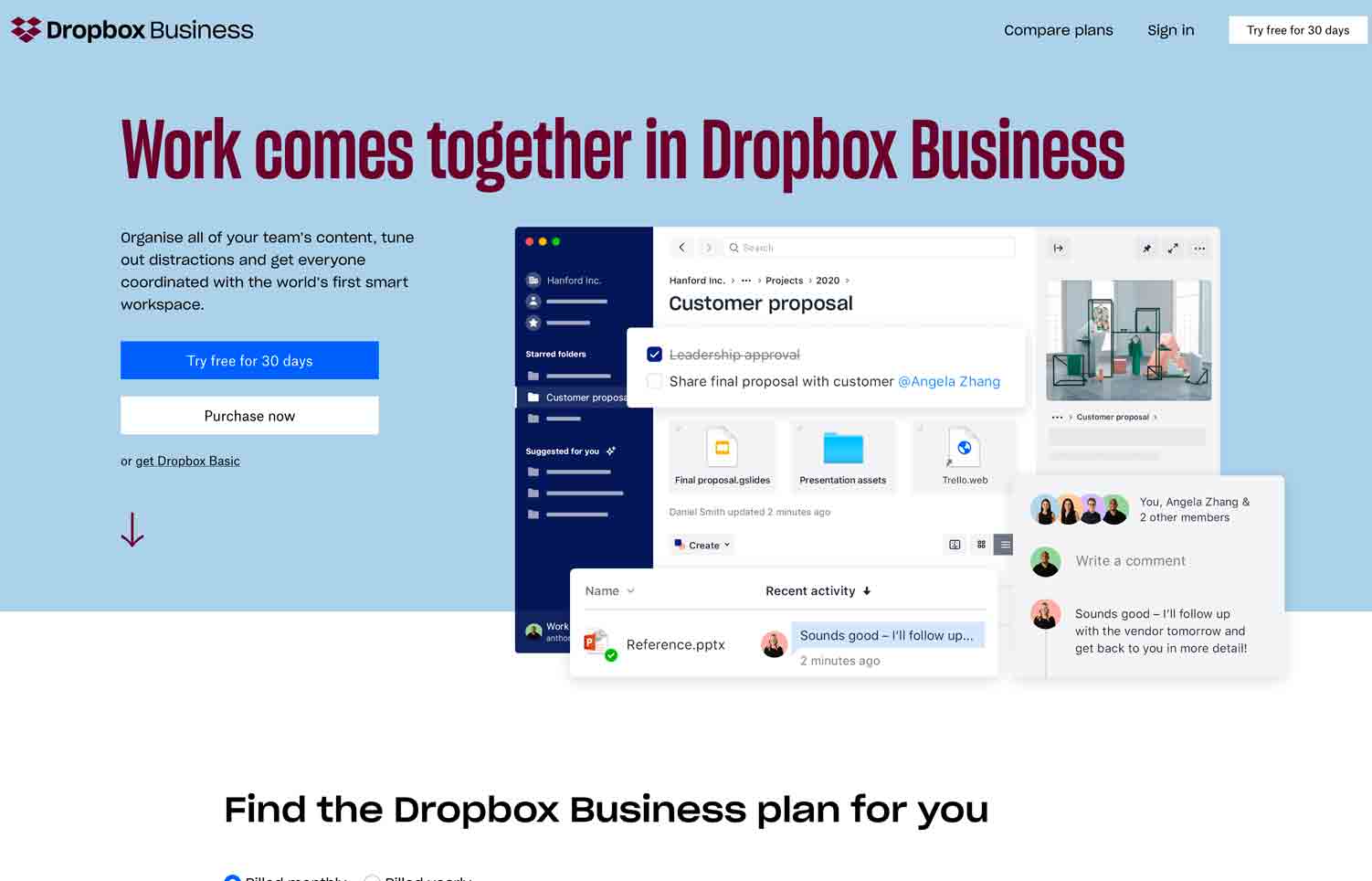 6. Dropbox
Dropbox is a great option for sharing and storing files and they have handy desktop and mobile apps! Use it to create user lists and access to certain folders. Control sharing permissions, and if a device with access to your Dropbox is lost you can easily unlink it from the employee's account and pause Dropbox syncing. You can also add extra layers of protection as needed. They also have a free trial to start you off.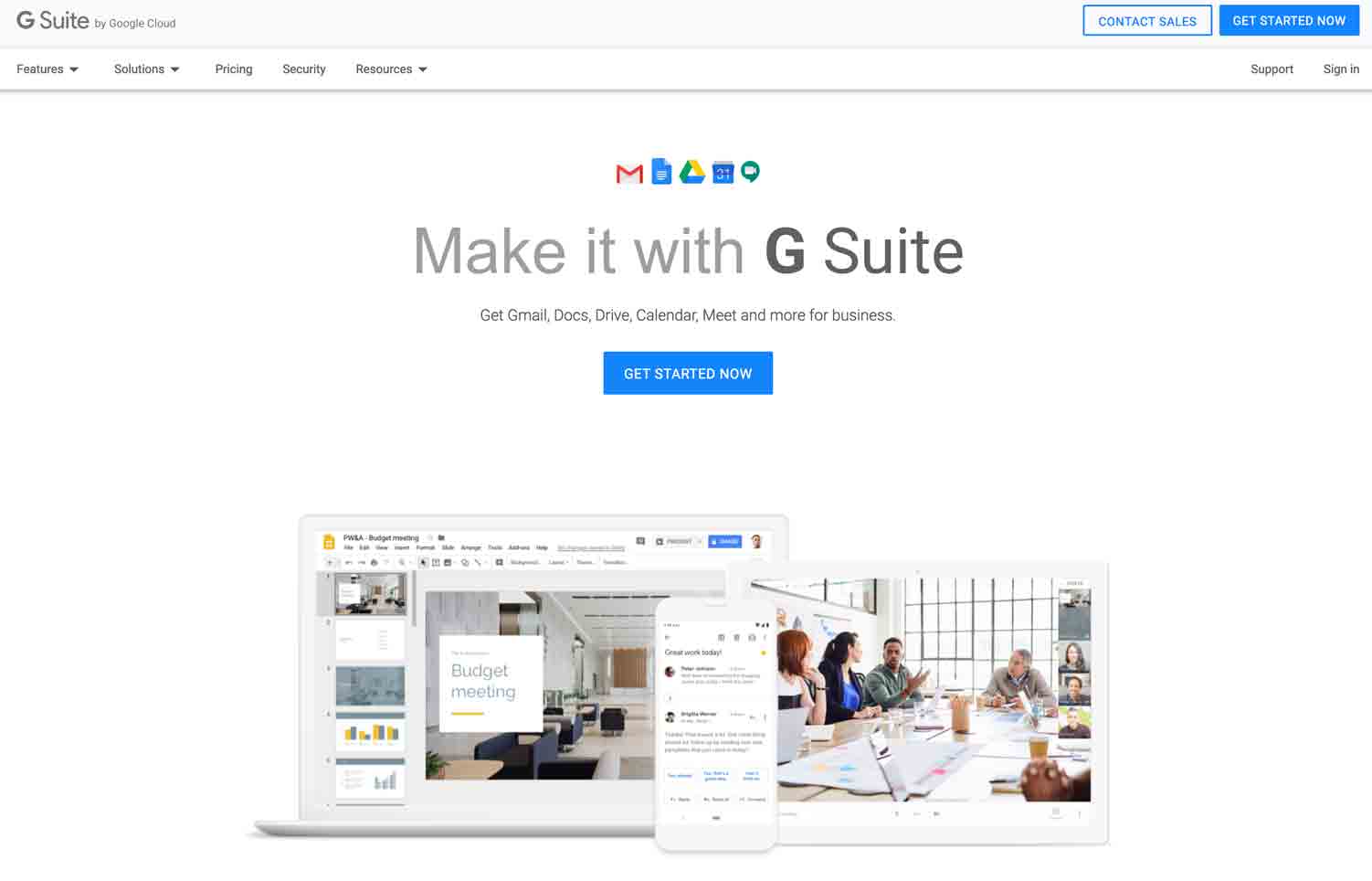 7. GSuite
If you already have a Gmail account, you must start using all the tools they have to offer. Quickly and easily share documents with your team at any time. Create docs, spreadsheets, or presentations right in your account or use it to store files and keep them within reach at all times. You can work from anywhere since it's in the cloud and well protected.
Connect with Your Customers and Learn from Them
When your startup grows, so do your users and clients. So staying in touch with them is very important. They will need a channel to learn about your new services or products as well as to give feedback or ask for help. This is the moment where marketing for startups comes in very handy. Keep in mind that this can give you access to golden data directly from your market if you do it right. So start creating a smart and beautiful strategy with your branding essence. Use these tools and may the conversions start!
8. Buffer
This tool lets you have all your social media accounts in one place. You can schedule posts with or without images, analyze user interaction, and post on different social media accounts at the same time. They have a free trial plan that allows you to publish on 3 different accounts.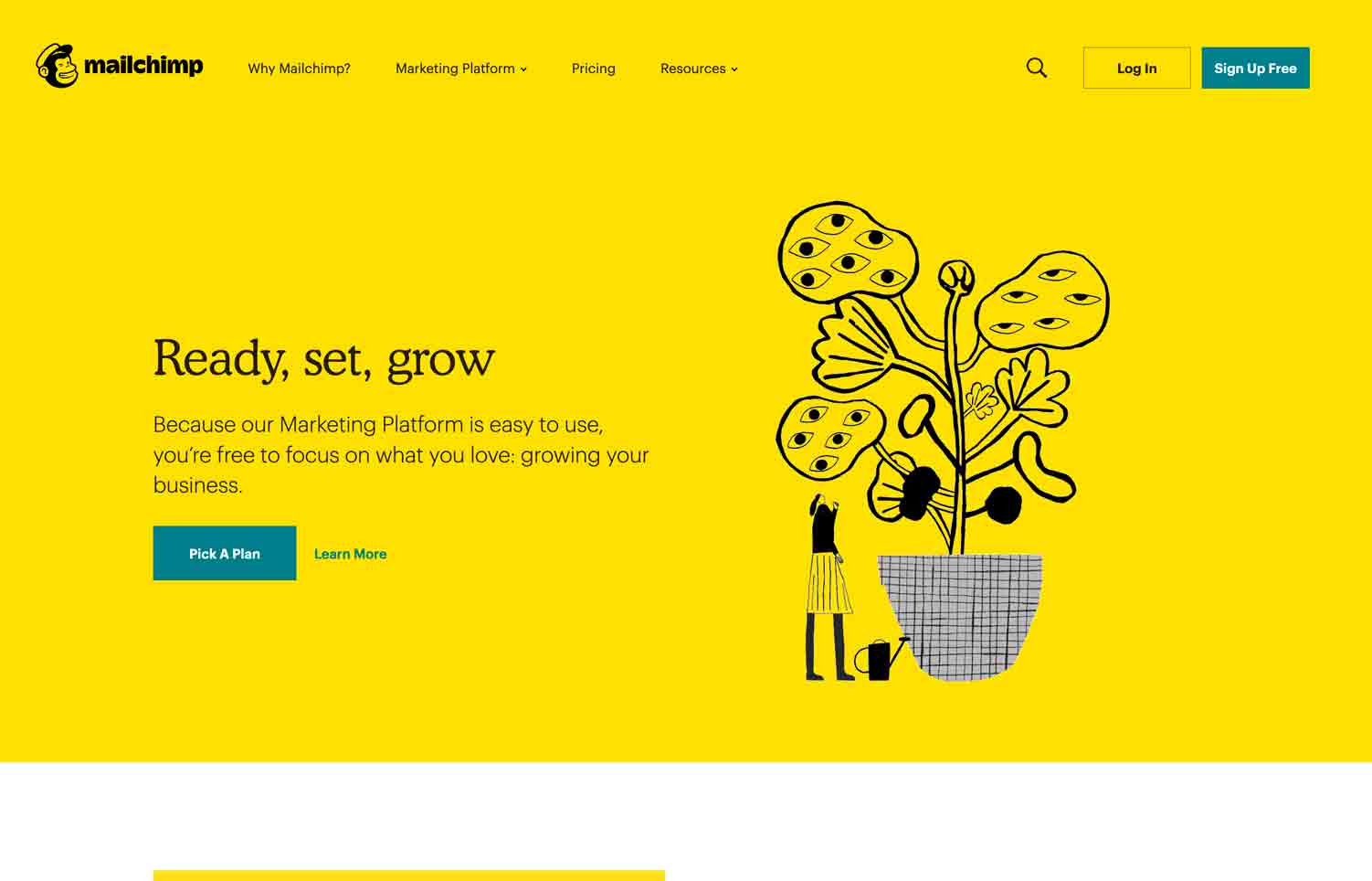 9. Mailchimp
With this tool, you can create specific email marketing campaigns for different lists and reach your market through email, landing pages, Google remarketing ads, Facebook ads, Instagram ads, signup forms, and postcards. You can also connect with other apps like Eventbrite. They have a free plan where you can have up to 2000 subscribers.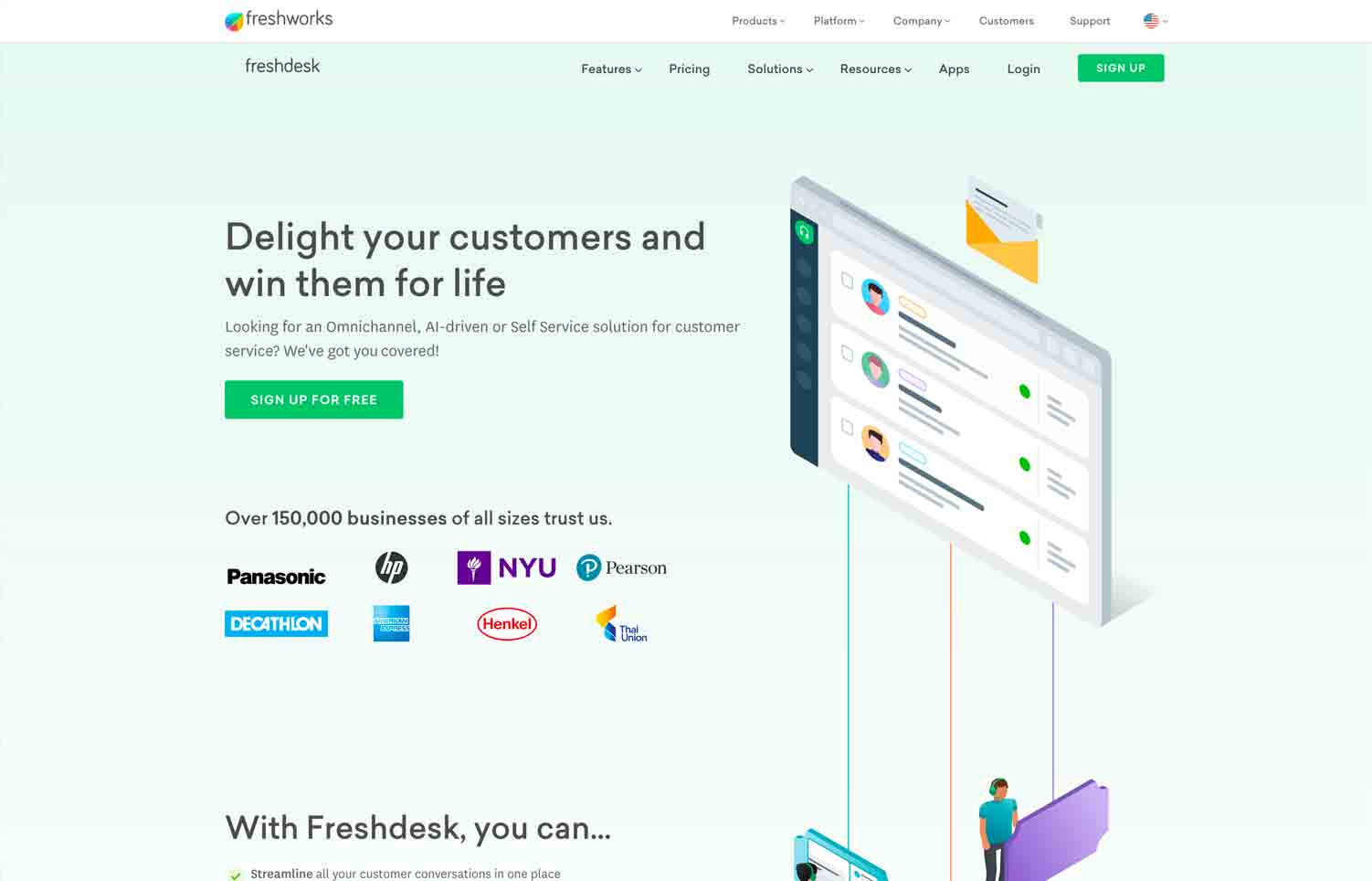 10. Freshdesk
This is a customer support software that allows you to create teams according to the different areas of your business. Assign tickets to a specific team member, follow up and stay in communication, or reassign tickets. You can also add private notes which are very handy when passing a ticket to a team member. You can also try out their service with their free version.
Goals Must Be Clear and Time-Saving
With these tools, not only will you save time but also money since you'll be able to keep track of all your efforts and your teams as well. Being able to measure results is very important to keep growing or changing strategy. There is no better reward for any entrepreneur or business owner than knowing what is going on with their startup and being able to make the right decisions at all times.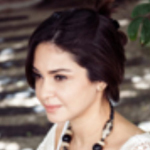 Veronica Madrigal is Co-Founder of GeekGirlsMX, a community for women in tech. She currently collaborates as content creator at Placeit.net where she writes about entrepreneurship, design, and technology.